Why the Standard Group is seeking partnerships with varsities, researchers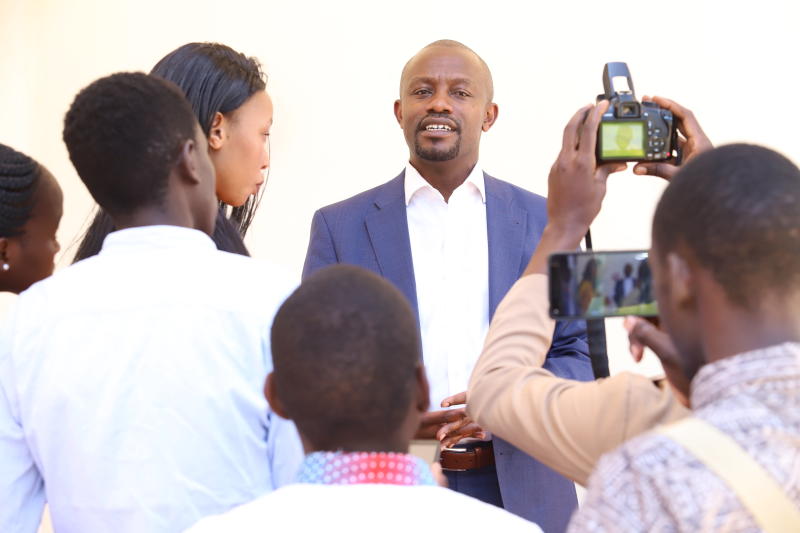 The Standard Group will work with universities and research organisations to create knowledge partnerships in the push to make its FarmKenya Initiative programme a reality.
Company Chief Executive Officer Orlando Lyomu on Friday said Kenyan universities had great potential and knowledge that would help propel the initiative, whose agenda has stirred excitement among Kenyans.
"We have just launched the Farm Kenya initiative and we want to use the platform to drive an agenda of information dissemination. We want to do this through partnerships," said Mr Lyomu.
He was speaking at Maseno University when he met the institution's top management, led by the Deputy Vice Chancellor in charge of Partnerships, Research and Initiatives, Prof Joseph Chacha, to discuss possible future partnerships.
Mr Lyomu said the Standard Group will involve agricultural experts during its Farm Kenya Initiative programme in Western Kenya and use its news platforms in sharing their knowledge with members of the public.
"Maseno is well known in agricultural research and it is exciting to note that one of the researchers here has found a solution for the stubborn Striga weed. These are some of the knowledge we want to share," he said.
He said majority of Kenyans relied on the Agriculture and Agro-Business value chain hence the Company's decision to invest in the Farm Initiative.
Besides partnerships in agriculture and research, the Standard Group will also work closely with Maseno University's School of Journalism and Media Studies in nurturing up-coming journalists. Lyomu said the Standard Group, besides its core role as a news organisation, was committed to undertaking other programmes that have great social impact on people.
Prof Chacha, who was accompanied by the Dean of Students, School of Arts and Social Sciences, Dr David Ongarora and Director of Public Relations Dr Owen MacOnyango, said Maseno was pleased to open discussions with the Standard on possible partnerships.
He said Maseno University will benefit from the partnership with the Standard since it has a robust faculty of Agriculture.