Ports Authority hikes storage charges at Nairobi depot as congestion worsens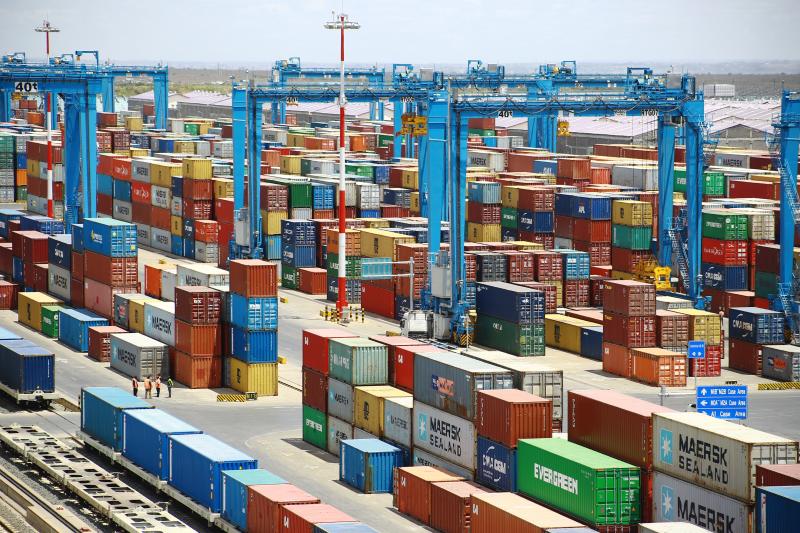 The Kenya Ports Authority (KPA) has increased storage charges at its Inland Container Depot in Nairobi (ICDN) in the latest move aimed at de-congesting the facility.
The ICDN has, for months, been struggling with uncollected cargo as owners take long to collect the containers.
The State agency has in the recent past put in place measures to clear cargo from the facility, including a reduction in the duration it offers free storage to importers.
Last week, it issued an ultimatum to have cargo owners collect their goods on time, failure to which they would be auctioned or destroyed.
KPA, in a statement yesterday, said it would effect the higher storage charges for cargo at the Nairobi depot mid this month. It currently offers cargo owners four days of free storage to enable them clear containers from the facility with the extra days attracting charges. It said owners of cargo that stay at ICDN for six days would pay Sh4, 000 for a 20-foot container and Sh8, 000 for a 40-foot container.
Importers have been paying Sh4, 000 to store a 20-foot container at ICDN for between 16 and 24 days. In the revised structure, a 20-foot container staying for seven days will attract a storage charge of Sh4, 500 and Sh5, 000 for eight days. Charges for the 40-foot containers have also been revised upwards.
"KPA is implementing a minor tariff amendment with a view to optimising the use of ICDN. This move will make the facility more competitive and user-friendly," said William Ruto, the KPA General Manager, Operations.
Mr Ruto observed that importers would have a day to collect their cargo cleared by the Kenya Revenue Authority (KRA), failure to which they would also pay a punitive charge of Sh10, 000 for a 20-foot container and Sh20, 000 for a 40-foot container per day.
This even as the importers earlier this week blamed KRA for the delays experienced in clearing cargo at the ICDN.
Clearing agents
The Kenya International Freight and Warehousing Association (Kifwa) on Monday said KRA had withdrawn the passwords of 200 clearing agents in a recent crackdown and created additional layers of approval where two commissioners have to clear cargo before it leaves the ICDN.
As a result, more than 10,000 20-foot containers are lying at the ICDN. According to Kifwa, it takes more than 14 days for the KRA commissioners to decide, noting that the taxman's role had transformed into one "of interference than trade facilitation."
The hike in storage charges is the latest attempt to de-congest ICDN. Last week, KPA issued an ultimatum to importers to collect cargo within 14 days, threatening to dispose of what would remain uncollected through auctions or destruction. KPA has also reduced to seven the number of days that cargo owners can store goods for free at the Embakasi facility, down from the previous 11 days.
The congestion has compelled KPA to hire warehouses to provide extra storage for the cargo that is now way above ICDN's storage capacity.
The influx has at some point resulted in the standard gauge trains having to wait for hours before offloading cargo from the Port of Mombasa.