Chase Bank bond holders plan to sue for Sh10b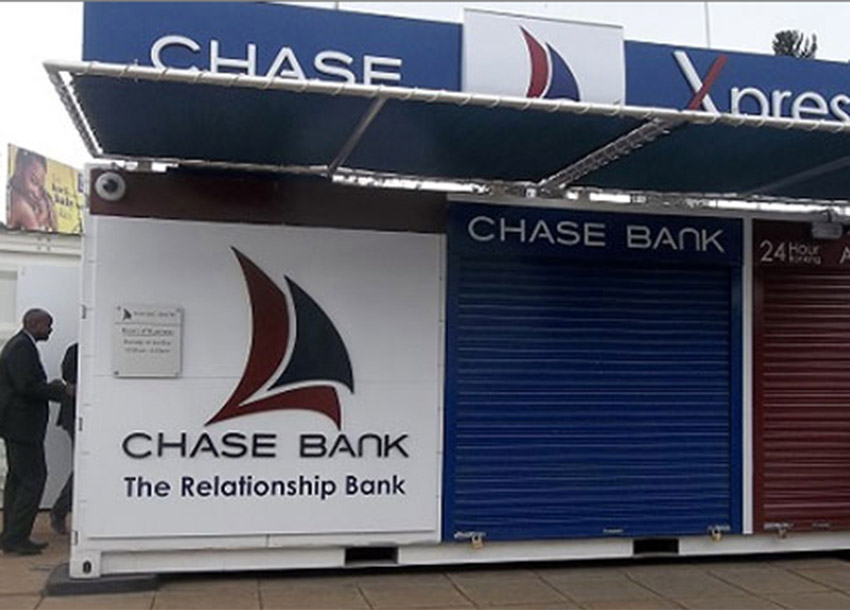 Chase Bank creditors are planning to sue for the Sh10 billion invested in the mixed currency note issued by the troubled lender.
In a notice yesterday, a firm named MTC Trust sought authority to pursue the money after meeting the note holders on August 14 - just three days before the State Bank of Mauritius (SBM) deal closes.
This is an indication that the investors who had given Chase Bank money are not willing to lie down and let SBM walk away with all their deposits.
"In view of the occurrence of an event of a default under the trust deed dated April 22, 2015, the note trustee be hereby directed, authorised and/or instructed to take and pursue all necessary action in form of enforcement including demand and legal and recovery proceedings against any relevant persons," the notice read.
Kenyan law does not protect bond holders against the collapse of a bank and does not specify their rights when a resolution is reached, such as the carve-out arrangement between the Central Bank of Kenya and SBM.
Proposed changes
CBK intends to continue pursuing Chase Bank's borrowers and pass the book to SBM, which could leave the creditors with an insolvent bank that only exists on paper.
The Capital Markets Authority (CMA) says it has proposed changes in the Winding Up Act to exempt settlement of securities transactions from the provisions of the Insolvency Act.
The regulator said one of the key principles of financial market infrastructure is the finality of settlement.
"This is defined as the irrevocable and unconditional transfer of an asset or financial instrument in accordance with the terms of the underlying contract. Therefore, there is a need for ring-fencing of investors from some of the adverse impact of the insolvency laws," said CMA.