Communities along LAPSSET project areas seek engagement by the government before remaining projects start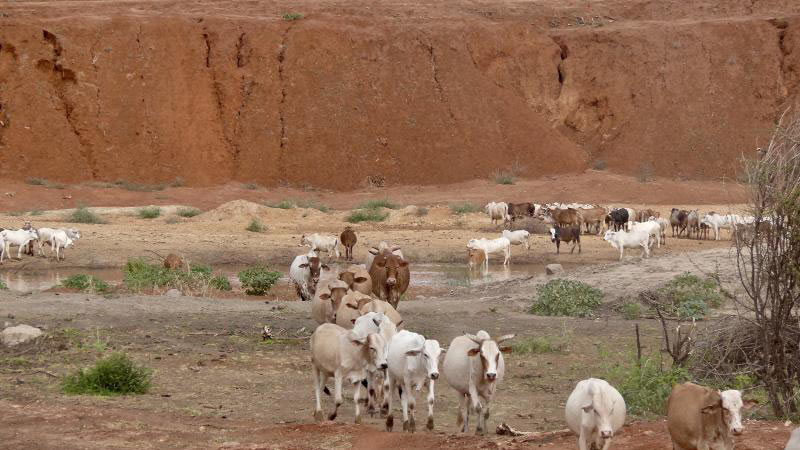 Communities living in areas where the Lamu Port South Sudan Ethiopia Transport (LAPSSET) project is being undertaken want more engagement.
They say there was negative impact in construction of Isiolo-Moyale highway and now call for consultations before implementation of the remaining work.
The people along the corridor route complained of adverse predicaments that resulted from construction of the 526-kilometre highway as one of the seven projects to be constructed in the northern corridor as envisaged in Kenya's Vision 2030.
In a new survey conducted on The Implications of East Africa's Development Corridors for Rural Livelihoods in Kenya and Tanzania, many communities along the corridor route especially the pastoralists were less informed on their fundamental rights such as method of land acquisition and compensation as thousands were displaced during construction of the highway.
"It appears that the government held county level workshops to inform communities about land use for the project but the meetings were poorly publicised or held far away for members of rural communities along the corridor to attend," reads the report after a study conducted between July 2017 and July 2018.
"Some people were inadequately compensated but majority of communities were not compensated and those paid had to demand for it," adds the report.
Pastoralists living in traditional manyattas were the most affected as they did not qualify for compensation under the Land Value Index Law Amendment Bill, 2016.
In July 2016, the LAPSSET Corridor Development Authority (LCDA) proposed 'converting the required land along the corridor - whether private, community or public - to be 'land banked' so as to guarantee access as construction progressed.
As a result, LCDA secured 28,500 hectares of land and residents were given 15 days' notice to vacate before further 197,000 hectares could be land banked for transport infrastructure and for future investments within the economic corridor such as resort cities in Turkana, Isiolo and Lamu.
Presenting the report in Isiolo, the study's representatives noted that massive environmental degradation, numerous deaths of livestock and children as well as outbreak of water borne diseases following excavation of quarries for scooping sand, rocks and other materials meant for construction of Isiolo-Moyale Road are among the problems communities have suffered without compensation.
At least 154 quarries were excavated but left unfilled.
"Many cases have been reported about children drowning in the quarries that were dug along the road. The contractors were required to refill the quarries and plant trees but that did not happen after the construction was completed," said Ramson Karmushu, a researcher at Indigenous Movement for Peace Advancement and Conflict Transformation.