Troubled Muhoroni Sugar Company closes down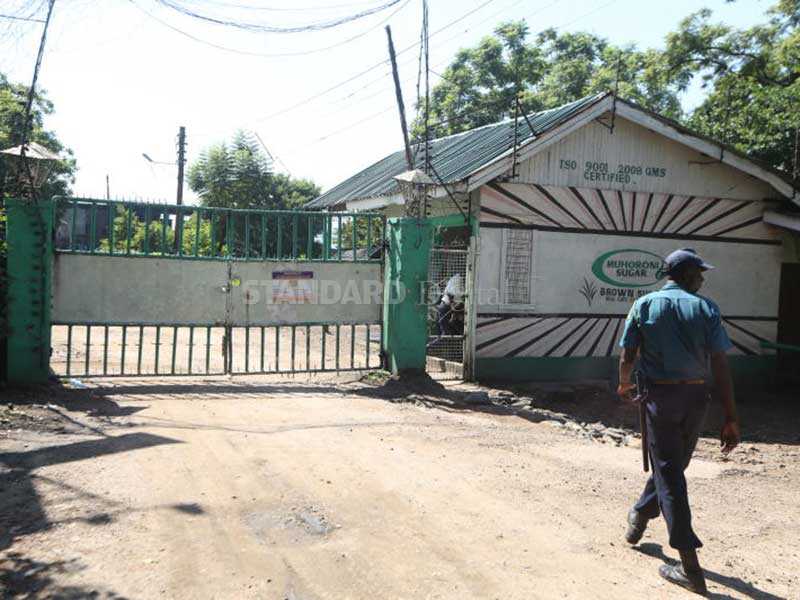 Muhoroni Sugar Company has closed down after grappling with debts and unpaid taxes for years.
Operations at the company, which is in receivership, have now ground to a halt, with all workers sent home on a compulsory six-week leave.
Hundreds of workers camped at the company's gates yesterday, saying the closure had caught them by surprise.
They said the company owed them three months' salary arrears, with transporters also saying the company owed them more than Sh70 million.
The employees questioned the motive behind the sudden closure and the authenticity of a letter from the Kenya Revenue Authority (KRA) directing the firm's creditors to pay the taxman directly.
Firm's creditors
The letter, addressed to Kericho Wholesalers and copied to Muhoroni Sugar Company, warned the firm's creditors that they would be punished should they pay the miller directly.
According to KRA, Muhoroni Sugar owes it Sh212,685,482 for the income tax account, Sh387,305,281 for the main collection account, and Sh266,714,169 for the Sugar Development Levy account.
This meant that the miller was going to spend money to mill but get nothing in return as KRA recovered the unpaid taxes.
The workers said they were served a notice instructing them not to report to work until after six weeks.
They accused the company of abusing their rights by failing to pay them their three-month salary arrears and not serving each worker with the notice.
Eunice Chore, the vice-secretary of the Kenya Union of Sugar Plantation Workers, Muhoroni branch, said the company was to blame for its financial woes.
"Last week, we worked well and the management did not tell us anything. We were surprised when we received reports that a notice requiring us to go on leave was posted by the company," said Ms Chore.