Co-op Bank maintains dividend at 80 cents despite drop in profit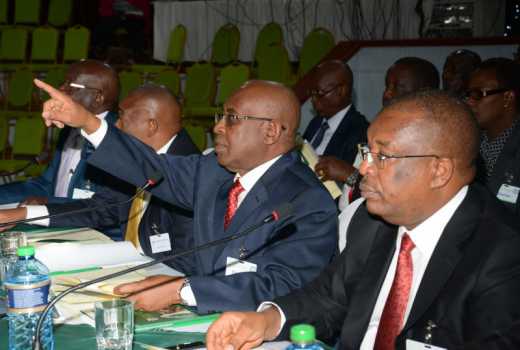 Co-operative Bank maintained dividend payout at 80 cents per share, despite a turbulent last financial year.
During its Annual General Meeting (AGM) held Friday in Nairobi, the lender's shareholders approved this dividend pay-out. The bank's net profits for 2017 declined to Sh11.4 billion compared to a profit-after tax of Sh12.7 billion reported in 2016.
"The shareholders of the Co-operative Bank Group at their 10th Annual General Meeting (AGM) held at the Bomas of Kenya today (May 25, 2018) have approved a dividend of 80 cents per share, being the same level of pay-out as in the previous year," said Co-operative Bank's CEO Gideon Muriuki.
Mr Muriuki said the bank has maintained a solid dividend track record on the back of sustained profitability over the years. The bank reported a profit of Sh4.9 billion for the first quarter of 2018.
He said with the high political season over, it was time to lift the rate cap, a law that puts a ceiling on the rate of lending, so as to give small businesses a boost.
Muriuki said the political unrest which characterised the better of last year as well as a debilitating drought that saw prices of food skyrocket are no longer there, thus the need to revisit the cap. "Co-operative bank will be a responsible lender," he said, noting that prior to the Banking Amendment Act 2016, their average lending rate was 17 per cent. "It is time to boost SMEs by lifting the rate cap," he said.
The AGM re-elected John Murugu, Julius Sitienei, Lawrence Karissa and Rose Simani as directors for another term of three years.
In addition, Patrick K Githendu and Godfrey K Mburia were elected as directors to replace Mr Stanley Muchiri and Mr Julius Riungu who retired in the year.