Yale University and Equity Group to intensify support for education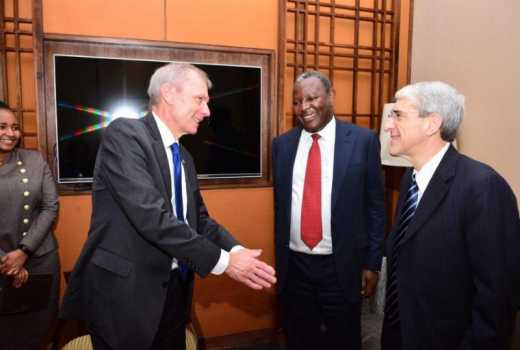 Equity Group has signed a deal with Yale University that will see more Kenyans gain admission to the varsity.
Yale University President, Prof Peter Salovey recently made a three-day visit to Kenya, during which he held discussions with Equity Bank CEO James Mwangi. The two discussed the need to expand educational access to students from low-income backgrounds.
During the discussions between Mwangi and President Salovey, it was agreed that Equity would front more scholars in subsequent rounds to be considered for admission. The two institutions agreed to explore greater collaborations in nurturing the next generation of transformative leaders. Since 1998, Equity Group has nurtured academically gifted high-school graduates to harness leadership skills through the Equity Leaders Programme (ELP). Under the Wings to Fly banner, Equity Group has to date administered 15,168 scholarships throughout Kenya.
To date, the Equity Global Scholars programme has supported 443 students gain admission and scholarships. This includes 14 who have been admitted to Yale University.
The Yale Young African Scholars (YYAS) Programme was developed to nurture interest in pursuing higher education. This year, Equity Group has supported four scholars to apply to the flagship programme.