Standard reporter wins 2018 Citi Journalistic Excellence Award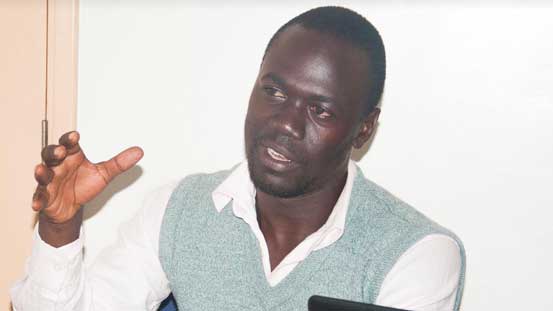 NAIROBI, KENYA: Dominic Omondi, a business writer with The Standard, has won the 2018 Citi Journalistic Excellence Award (CJEA).
Dominic beat over 25 other applicants with his article "The fake beauty that has won rich and poor women's love and cash," that was published in the Standard Newspaper on Tuesday October 3, 2017.
In this article, Dominic expounds on the hyper-activity to increase sales and revenue in the African hair extension market estimated to be worth Sh60.2 trillion. The Citi Journalistic Excellence Award (CJEA) is an International Seminar, a special program sponsored by Citi and administered by Columbia University Graduate School of Journalism.
Dominic will participate in a 10-day business and financial seminar in New York City, from May 29th to June 7th, 2018. The program is a career-enhancing seminar and offers participants rigorous workshops in the principles of accounting and finance, as well as exposure to institutions, policy makers and other thought leaders in the United States of America.
A case for building green
Making business sense of sustainable building practices was the subject of a meeting of global experts held in Nairobi