KRA and KPA trade accusations over the illegal release of 124 containers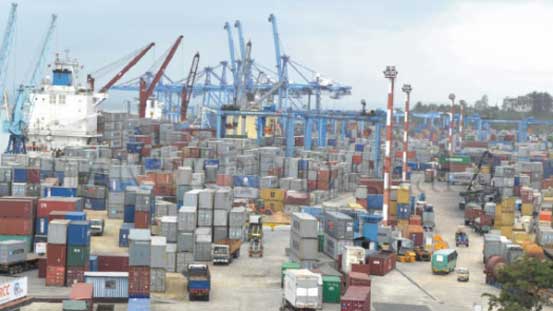 MOMBASA, KENYA; Kenya Revenue Authority (KRA) and Kenya Ports Authority (KPA) are engaged in a blame game over the theft of 124 containers at the Mombasa port in 2016.
So far, 31 employees from the two State organisations have been charged with causing colossal losses to the exchequer by allowing the containers to leave the port without paying taxes.
Early last week, State witnesses testified that retired employees' user accounts and passwords from the information and security departments at KPA were hijacked and used to release cargo without paying duty. Apparently, these accounts remained active even after the employees left the organisation.
On Friday, a KRA investigation officer admitted that there could have been collusion between KRA and KPA in the theft of containers that cost the Government more than Sh106 million in unpaid customs duty.
Dunstun Majanja, who doubles up as a lawyer for KRA, told Senior Resident Magistrate Francis Kyambia that there was a compromise in the KPA Simba System but could not identify who was responsible.
"I can only speculate that there was a compromise at KPA and KRA," said Mr Majanja, adding that he did not follow up how it happened.
During cross-examination by defence lawyers William Mogaka, Michael Oloo, Jared Magolo, Kevin Amani, Boaz Adalla and a Mr Gitonga, Majanja admitted that KRA and KPA often shared information of containers planned for clearance from the port.
Manually intervened
"There was a compromise in the KPA Simba System because someone had manually intervened by inputting the data into the KPA Kwato system. KRA and KPA share information but I can only speculate on which side the intervention of data was entered," he said.
He said the KRA Simba system and KPA Kwato system interacted only after the customs process was complete.
"By the time cargo leaves the port, duty must have been paid and all documents verified by both sides," said Majanja.