Multi-million properties in Mombasa, Kilifi to be demolished for road expansion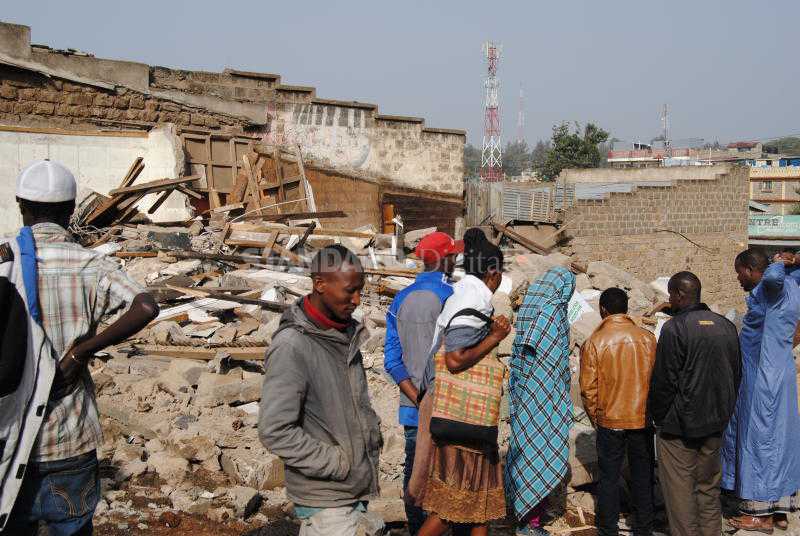 Multi-million shilling landmark buildings will be demolished to pave the way for the expansion of major roads in Mombasa and Kilifi counties.
According to the Kenya National Highways Authority (KeNHA), storey buildings constructed along the Mombasa-Malindi and Mombasa-Mariakani roads are being targeted for demolition.
The National Land Commission (NLC) and KeNHA said most of the owners would not be compensated because they had encroached on road reserves.
KeNHA told The Standard yesterday that it had written to Uganda Property Holdings Ltd to state its intention to hive off part of its land at Kibarani.
The company owns and operates a dry port at Kibarani along the Mombasa-Nairobi highway. KeNHA plans to hive off a 60-metre swathe of land.
"We have written to inform them we want part of their land for the expansion of that road," said the KeNHA coast regional manager, Jared Makori.
Road reserve
He said NLC had been tasked to negotiate with Uganda Property Holdings to agree on the value and payment for the section required.
In Mtwapa, some popular clubs will be brought down while others may be partially destroyed as they are on a road reserve.
Last week, youths blocked the road to protest at the demolition of their kiosks in the Mombasa's Lights area along the Mombasa-Malindi highway.
KeNHA defended the decision to flatten the kiosks, saying it had notified the owners of plans to clear illegal structures to pave the way for the expansion of the road.
The design of the 210-kilometre highway, which will connect Malindi in Kilifi to Lunga Lunga in Kwale via Mombasa, is complete and the construction of the first phase is expected to start this year.
KeNHA said the Government and the African Development Bank would sign the financing agreement for the first phase between Mombasa and Kanamai this month.
Makori said the project was part of the so-called Southern Corridor that would connect to the Lamu-Dar es Salaam corridor, which links Kenya and Tanzania.
Initial reports
He said the cost of building the Malindi-Lunga Lunga road had not been determined but initial reports from the Government put it at Sh16 billion.
According to the notice by NLC, approximately 5.9 hectares of land would be acquired to facilitate the expansion of the road.