Carrefour to partner with Tencent Holdings Ltd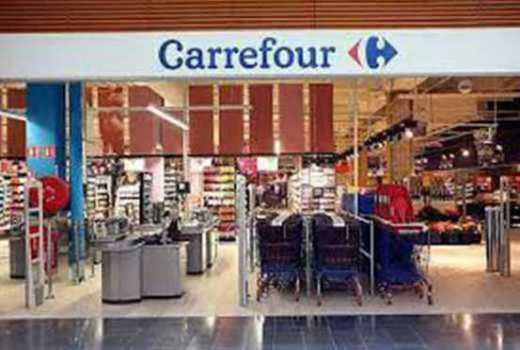 Carrefour store
NAIROBI, KENYA; Carrefour SA is forming a partnership with Chinese tech giant Tencent Holdings Ltd and investing 2.8 billion euros ($3.4 billion) over five years in online shopping as Chief Executive Officer Alexandre Bompard seeks to fend off Amazon.com Inc.
A sweeping overhaul announced Tuesday will result in 2,400 job cuts at its French headquarters, the Boulogne-Billancourt, France-based retailer said in a statement.
Carrefour plans to sell 273 former Dia stores and reduce the size of its sprawling French hypermarkets.
The French retail outlet has increased its presence in Kenya over the past few months targeting prime locations in Nairobi.
Mid this month, the retailer opened its fourth outlet after taking over retail space left vacant by Nakumatt at the JunctionMall.
Nakumatt Supermarkets was kicked out of Junction towards end of 2017 over unpaid rent.
Majid Al Futtaim Country Manager Franck Moreau said the retailer would operate the supermarket partially before opening a fully-fledged store later in the year. "When fully operational, the Junction Mall store will stock over 30,000 food and non-food items." he said.