Bank sets aside Sh500m for Small and medium-sized enterprises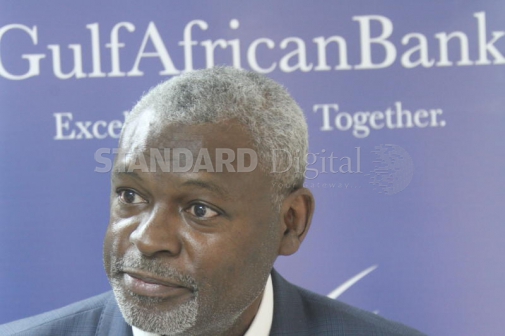 Gulf African Bank (GAB) has set aside Sh500 million to be lent to women and youths in a plan to enhance their involvement in big transactions including public procurement and debt capital.
Focus for the partnership entered yesterday between the lender and the Kenya National Chamber of Commerce and Industry (KNCCI) will be on local purchase order financing.
The bank will also provide unsecured loans of up to Sh3 million to small and medium enterprises backed by the Nairobi Chapter of the business lobby.
GAB Managing Director Abdalla Abdulkhalik said the targeted enterprises would also benefit from business training and advisory services.
"We have committed to work with the KNCCI in capacity building for youth and women professionals and entrepreneurs in the SME sector, as well as linking businesses to financial solutions, especially LPO financing," he said.
Backing of the business lobby will ensure preferential access to credit for the enterprises.
Unsecured financing
Mr Abdulkhalik added that the bank will offer unsecured LPO financing of up to Sh20 million for those with prior performance history and up to Sh3 million for starters registered under the KNCCI banner.
It is expected that the partnership will enable the lender enhance its product offering to SMEs, it target market.
"We are seeking to link businesses to economic resources and offer training opportunities to bridge skill gaps to businesses in the broader SME sector," said Abdulkhalik.
KNCCI Nairobi Chapter Chairman Richard Ngatia said the partnership will be critical to growing the SME sector.