Julius Kipng'etich resigns as Uchumi Supermarkets Limited CEO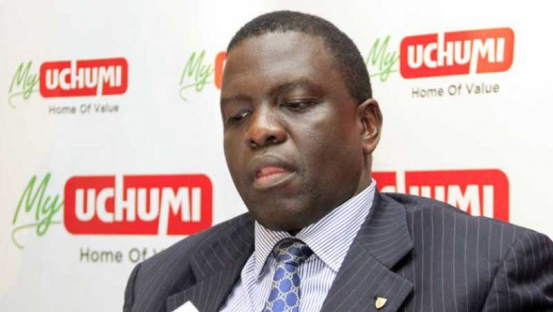 Dr Julius Kipng'etich has resigned as Uchumi Supermarkets Limited Chief Executive Officer after two years of service in the struggling retailer.
In a public notice, Uchumi Supermarkets Limited today informed its shareholders and stakeholders that the board of directors had accepted without reluctance the resignation of Dr Kipngetich as the company's CEO with effect from November 30, 2017.
The Board said it had started the process of identifying a suitable successor who will be announced in due course as Dr Kipngetich leaves to pursue personal interests.
This comes months after The Standard Group appointed Dr Julius Kipngetich as an Independent Non-Executive Director effective October 7, 2017.
The announcement was made through a public notice as per the requirements of the Capital Markets Authority.
Before joining Uchumi, Kipngetich served as the Chief Operating Officer of Equity Group Holdings Limited from October 2012 to September 2015. Kipngetich has had an illustrious career as Director and CEO of Kenya Wildlife Service between December 2004 and September 2012 where he turned around the organisation from loss making.
He has also served as the Managing Director of Investment Promotion Centre and held senior positions at the University of Nairobi.
Dr Kipngetich serves as a Non-Executive Director of the Kenya Tea Development Agency Limited, Kenya Deposit Insurance Corporation and the Jubilee Insurance (Kenya) Ltd.
He holds a Master's degree in Business Administration and a Bachelors of Commerce degree (Accounting option) from the University of Nairobi.