Kenya eyes China cut flower market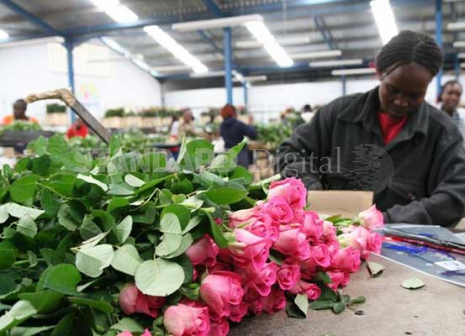 Kenya is banking on her long-standing relations with China to have a four per cent levy on flower exports to the Asian country scrapped.
The latest push comes in the wake of the country experiencing logistical headwinds in its quest to penetrate other key markets such as Australia.
Currently, Kenya's biggest export market of cut flowers is Europe where they are sold duty-free, although that could change in the absence of a new Economic Partnership Agreement (EPA) – a concessional trade deal between East African Community (EAC) countries and Europe.
The deal primarily provides access to EAC exports to European markets duty-free and quota-free, while the European Union gets a gradual liberalisation of tariffs in EAC markets.
Kenya Airways Commercial Manager in Charge of Cargo Peter Musola said yesterday bilateral talks between Kenya and China were at an advanced stage as the latter eyes the hugely untapped market.
"Flowers actually earn us up to Sh70 billion every year, so we do hope the tax imposed in June by China is re-considered," Mr Musola told participants at the opening of the Flowers and Perishables Logistics Africa Conference in Nairobi. Kenya Airways operates direct flights to three cities in China - Guangzhou, Beijing, and Shanghai.
Mr Musola said the airline was working with several stakeholders to reduce its aircraft's ground time as it is the biggest bottleneck at the moment considering the perishable nature of flowers.
The challenge in dealing with the issue, he said, is complicated by hiccups occasioned by regulatory bodies Kenya Plant Health Inspectorate Service (Kephis) where they take too long to clear flowers and other perishable goods for export leading to them going bad or reaching the market late.
"This is why our global market is at 40 per cent. We are still not meeting the targets. There is just too much paperwork involved along the way," said Mr Musola. Kenya exports about 130,000 tonnes of flowers annually a number which is dependent on quality, ground time, market, and weather conditions, according to Kenya Flower Council (KFC).
Instability in of any of these elements means shrunk earnings, which is why Kenya Airways Cargo sometimes has to go out of its way to get the flowers to the market in time.
For example, in order to get flowers to Australia, KQ cargo entered into a partnership with the country's largest Airline Qantas, where they are guaranteed a capacity in flights that go through Johannesburg in South Africa through Sydney, Australia and later Melbourne.
"This is a unique solution since every other option seemed to be out of reach," said Mr Musola.