John Magufuli costly policies that are killing EAC dream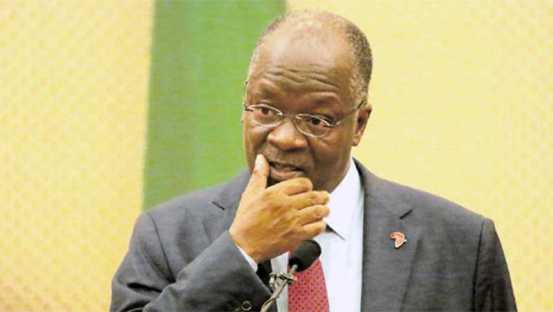 Tanzania does not give a hoot about closer integration with its East African neighbors. At least not with Kenya.
This is after Dar-es-Salaam imperviously burnt Kenyan chicks illegally imported in the country and auctioned about 1,125 cattle from Kenya after Maasai herders crossed the border in search of pasture.
It is an unfortunate decision that is likely to trigger the implosion of the nascent East African Community (EAC), fraying not only the economic ties the citizens of the five East African Community (EAC) countries enjoy, but also cultural harmony.
The two incidents bring to the fore Tanzania's belligerent policies, which have, at times, violently shaken the EAC boat. Tanzania has used non-tariff barriers (NTBs), a restriction of trade not involving tax, to enforce its inward-looking policy.
Even before the saga of burning chicks and auctioning livestock, hundreds of Kenyans had suffered at the hands of Tanzanian authorities. Most of the victims returned to Kenya without complaining.
Tanzania's new fiery President Dr John Magufuli said the decision was in line with the country's laws. "And in that line, those who sneak with their livestock into this country will not be spared. We will confiscate them and do to them according to what our laws instruct," said Magufuli. "Even them (the other country) can deal with the livestock as per their laws."
Maseno University Economics lecturer Dr Scolastica Odhiambo described some of Tanzania's barriers as "silent embargo," since they were not so pronounced to be seen as contravening the East African Common Market Protocol. The protocol allows for the free movement of people and goods within the region.
Dr Odhiambo says that Kenyans who trade in processed milk, processed cooking fat, and processed juices are frustrated at the border of Tanzania as Magufuli works on a policy to protect Tanzania's infant manufacturing industry.
"They try to silently stop that export in their country," explains Odhiambo.
Financial integration
She adds that Tanzania charges between $500 (Sh51,750) and $1,000 (Sh103,501) as work permit fees in what is aimed at controlling the number of professionals entering their country. Such a fee, for example, is an effective deterrent to the influx of casual workers in Tanzania.
Although most of the EAC member counties are also members of Comesa, Tanzania is only a member of EAC and SADC, a position that is aimed at stemming the inflow of goods across their borders.
When Safaricom went for its initial public offering (IPO) in 2008, the Kenyan telecommunications firm did a lot of advertising in Tanzania, clearly in the spirit of financial integration in the region. However, reckons Dr Odhiambo, very few Tanzanians bought shares after they were advised against moving money from their home country.
Even as Kenya, Rwanda, Uganda and Burundi, have endeavoured to put their best feet forward so the nascent Regional Economic Community can succeed, Tanzania has not. This is especially the case after the election of Magufuli as the Head of State of East Africa's second largest economy.
In what signals the country's stay in a forced marriage, Tanzania's performance in a number of dimensions of regional integration has lagged behind that of its East African peers, according to the Africa Regional Integration Index (ARII), a tool designed to measure the level of regional integration among African countries.
The index is a collaborative effort between the African Development Bank (AfDB), the African Union Commission (AUC) and the Economic Commission for Africa (ECA).
The index was created using five dimensions including regional infrastructure, regional trade, productive integration, free movement of people and financial and macro-economic integration.
While the four countries have performed well above the African average, Tanzania has not. Kenya, the largest economy in the region, set the example in regional integration by leading in three of the five dimensions that were used to design the index including regional trade, productive integration and free movement of people.
Tanzania was last in three dimensions including regional infrastructure, free movement of people, financial and macroeconomic integration. In essence, the report said, it is easier for a Tanzanian to enter Kenya and set a business than it is for a Kenyan to get into Tanzania and do the same.
In 2016, for example, the World Bank Group in its fact book for migration and remittances, flagged off Tanzania to Rwanda, Tanzania to Uganda and Tanzania to Kenya as some of the highest cost of corridors of receiving remittances for $200 (Sh20,700).
The restrictions by Tanzanian authorities are especially hard on Kenyans compared to citizens of the other EAC member states, rekindling the suspicious relationship the two countries had during the Cold War when Dar-es-Salaam pursued a socialist policy while Nairobi followed in the footsteps of its colonial masters in trying to perfect a free market economy.
In March 2016, Tanzanian authorities confiscated the passports of top Kenyan officials, including Energy Cabinet Secretary Charles Keter, denying them access to the port of Tanga.
However, not such actions were taken against Ugandan delegation that had accompanied Keter to Tanzania from Lamu on a tour that was aimed at unlocking the deadlock over the construction of a crude oil pipeline from the oil fields of Uganda. Ultimately, Uganda decided to use the Tanga route.
The decision by Tanzania last week to auction cattle from Kenya is a stark reminder of the folly that was the arbitrary partition of Africa into different states and the irrationality of buttressing those borders by erecting barriers such as NTBs.
Kenya's EAC minister, in a protest letter, said the decision was against the spirit of "good neighbourliness," noting that since August, Kenya has allowed across its borders 4,000 cattle from Tanzania.
But it was the words of former Tanzanian Prime Minister Edward Lowassa, a Maasai, which struck a cord. "The Maasai have existed in harmony. When we start having such issues then we are threatening that same peace. We should try and sort out this issue at the national level so as to guarantee co-existence at the local level," Lowassa said. East Africa looks like an indivisible unit because, well, it is one.
The Maasai in Kenya, just as the Maasai in Tanzania, do not conceive of a border. They only see a vast grassland on which they can graze their cows. Indeed, in some parts, there are people whose genealogy stretch across the borders. Putting a wall along the border is tantamount to denying them access to their kins.
Tangible benefits
It is perhaps, the reason why, in the past, the EAC did have significant and tangible benefits to the member states in the initial phase.
Historian Assa Okoth explains that in the initial phase of the EAC, several key institutions were set up to chart the collective needs and vision of the bloc.
These included the East Africa Research Council, Natural Resources, EA Research Council, EA Literature Bureau and EA Tax Board that would work together with the East African Customs and Excise Department to synchronise the tax systems of the partner states.
The first fruits of integration were soon reaped by member states and by 1969, the newly instituted Development Bank had approved six projects worth $120 million ($800 million in today's figures) in EAC countries.
Tanzania was enabled to produce foil, aluminum circle and plain aluminum sheets and to assemble radios and manufacture motor-vehicle tyres and tubes. Uganda manufactured bicycles and nitrogenous fertiliser while Kenya made electric bulbs.
Unfortunately, suspicions among member states, hiding behind the cloak of national interest, saw the EAC experiment collapse in 1977. But the success story prompted an attempt in 2003 to revive the East African Community.
This time, then-Kenyan president Mwai Kibaki, banking on a euphoric opposition takeover of power, wooed his counterparts -- Tanzania's Benjamin Mkapa, Rwanda's Paul Kagame and Uganda's Yoweri Museveni -- to breathe new life into a new East African Community bloc.
A weakening Kenya
Data from the country's statistics office state that Kenya's share of trade with East Africa has shrunk from 10 to seven per cent between 2010 and 2014 as cheap imports from China and India crowd out the country's manufacturing exports.
Kenya's frail hold on the economy slowed most in 2014 when the EAC missed a key deadline to sign the Economic Partnership Agreement with the European Union.
Kenya's position in the negotiations is particularly precarious since it is the only EAC member state classified as a developing country and hence stands to lose the most if subsidies are withdrawn.
Then followed the decision by Uganda to pick Tanzania over Kenya for a Sh400 billion pipeline. This not only denied Kenya a lucrative infrastructure opportunity but also threatened to render LAPSSET, a project in which Kenya holds considerable stake, moot.
And Magufuli has not made matters any better. He has seen an opportunity to overtake what he believes is a weakening Kenya. Unfortunately, he is doing it wrongly and shutting off trade.
IMF, in its latest regional economic outlook for Sub-Saharan Africa, says Kenya's, Tanzania's and Uganda's impressive diversification of exports has "coincided with initiatives for more economic and regional integration."
"In fact, Uganda was among the least diversified countries in the region until the 1980s when it underwent episodes of civil conflict—but, by 2014, its level of diversification was on par with other emerging market and developing economies, such as Brazil and Mexico," read the IMF report, a reminder that free flow of people and goods across East Africa will leave their citizens better off.