KEPSA faults Nasa campaign to boycott products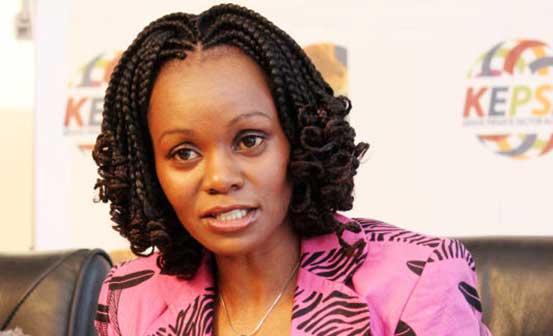 NAIROBI, KENYA: Kenya Private Alliance (KEPSA) has faulted a decision by National Super Alliance (Nasa) over boycott of products of certain member companies across the country.
In a statement Kepsa said the boycott of product by the supporters of the opposition coalition will drastically hurt the economy and put the jobs of many at stake.
"We at KEPSA do recognise the silver lining in this boycott cloud; that those political players behind the campaign appear, finally and much against their past, to acknowledge the centrality of the private sector in Kenya's destiny. While one wishes such recognition would have come in a more direct way, rather than in this "backhanded compliment" manner of attacking companies because they are important, we will stay focused," reads the statement in part.
Kepsa CEO Carole Kariuki expressed disappointment that the boycott has introduced anxiety among Kenyan about their livelihood and future.
Ms Kariuki said the private sector has expressed its disappointment with the call for this boycott. She said the attempt to achieve political goals by targeting private companies on spurious, non-proven and incoherent reasons adds yet another layer of uncertainty to what has been a fraught year for business, and for the economy.
"As for the political boycott, we will stand by all companies so targeted, and those who may be targeted in future. We expect the authorities to ensure that, while the constitutional right to boycott is and must be held sacrosanct, any attempts to intimidate or harm people or property are met firmly with all lawful means available," she stated.
The CEO said if Kenyans of certain area decide to boycott products of particular companies, then that is their right, provided they do so within the law.
She added:"It has also introduced unnecessary anxiety among Kenyans about their livelihoods and future, about whether they will be able to pay school fees come January, whether they will still have jobs this time next year and, therefore, access to some form of health insurance, whether they will have to fall back on savings to sustain their families."
The CEO called on the politicians to focus on means to resolve their differences and vowed to defend companies targeted for victimisation by the opposition.
Kepsa said for the last four months of the poll period business has lost upto Sh700 billion.