Kenya risks credit rating downgrade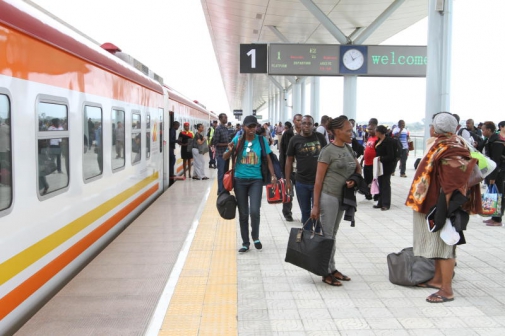 Kenya's high appetite for debt is a bigger risk to its sovereign credit rating than the recent General Election and its aftermath, according to an international rating agency.
Fitch Ratings Thursday said the country's B+ rating could be downgraded should the Government fail to take control of its borrowing patterns to finance mega infrastructure projects.
The agency said while the August 8 General Election and the ensuing opposition coalition NASA's petition on the presidential election outcome at the Supreme Court were unlikely to affect the country's credit rating and stable outlook, failing to stabilise public debt could be negative for Kenya's credit profile.
The country's public debt currently stands at over 50 per cent of the gross domestic product (GDP).
Various institutions, including the World Bank, have cautioned Kenya to approach further borrowing with caution as the country's public debt is approaching unsustainable levels. Kenya's public debt stood at Sh4.23 trillion as of May this year, according to the Central Bank of Kenya.
"Failure to consolidate the budget deficit and stabilise government debt to GDP would be negative for Kenya's credit profile," said Fitch in a statement.
"We believe that the election will not result in any significant deterioration in investor or economic sentiment toward the country. Developments so far are in line with our baseline assumption that the elections would cause limited disruption."
Fitch projects that the economy will grow at a slower rate of 5.4 per cent, which is lower than the 5.9 per cent growth projected by the National Treasury. It is also in line with that of the World Bank, which in April said the country would grow at 5.5 per cent this year, a revision from an earlier six per cent.
"Fitch forecasts GDP growth to slow to 5.4 per cent in 2017 from 5.8 per cent last year. GDP growth in the first quarter fell to 4.7 per cent as the agricultural sector contracted 1.1 per cent due to drought while slower credit growth and uncertainty around the elections have also weighed on activity this year," said the rating agency.
Analysts from Bloomberg Intelligence and FocusEconomics also noted that economic growth faced the hurdles of slow credit growth, the growing public debt, and shortfalls in revenue collection as well as the elections that have resulted in the market taking longer to resume normal operations.
"While markets reacted positively to Kenyatta's re-election and assertions by the opposition of foul play failed to garner any substantial support, there is little cause for celebration as the Kenyan economy faces intensifying economic woes," said FocusEconomics.