Design of Africa's largest solar plant in Garissa gets ready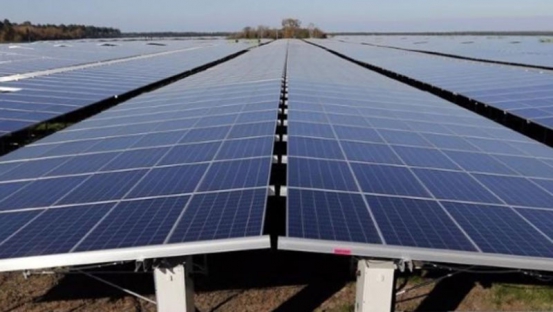 MOMBASA, KENYA: Work on Kenya's modest solar energy power plant being built at a cost of sh 12.8 billion in Garissa County is set to start in due course.
In an interview with Standard Digital, Rural Electrification Authority (REA) board of directors' chairman, Simon Gicharu said that final design works for the plant set to be the largest in Africa will start in two weeks' time.
Gicharu said that the 55 MW solar power plant will occupy 82 hectares of land.
''All the bottlenecks to the Garissa solar plant which is the biggest in East and Central Africa is over and in the next two weeks, we are set to approve the designs and it will take one year to complete,'' he said.
He said solar power remains a sustainable option for lighting up rural and remote areas of the country.
He said the electrical sector in the country has the potential to become the driving force behind economic development in the counties.
Located in northwest city of Garissa, Kenya, the plant is expected to produce approximately 76,473 megawatts hours per year, reducing yearly carbon emissions by 64,190 tons and saving coal consumption by 24,470 tons annually.
''With an arid climate and a vast desert landmass, Garissa is geographically optimal for harnessing solar power,'' Gicharu said.
Two Chinese companies have been selected to carry out the construction of one of the largest grid-connected solar power plant in the country.
Solar power product manufacturer JinkoSolar Holding announced that it had signed a cooperative agreement with China Jiangxi Corporation for International Economic and Technical Cooperation (CJIC) to provide technical support for THE new solar power project.