Security boost pushes up numbers in Coast hotels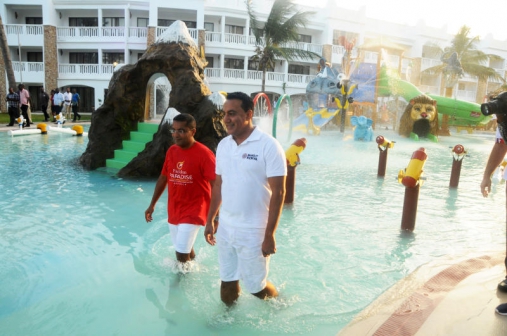 After years of anxiety, Coast tourism industry players are finally seeing a turn of the tide as improved security helps increase hotel occupancy.
And despite 2017 being an election year, stakeholders in the multi-billion shilling industry are optimistic they will register booming business this year, thanks to Government security agencies' efforts.
"The Government has done well to boost security and restore the hotel and tourism business. We now have jobs and we can feed our families. We can now support each other, unlike five years ago when we were fearful because of the wide-spread job cuts and terror attacks," said Said Mohammed, a local hotel worker.
Investors are also increasingly warming up to the sector. Pride Group, for instance, spent Sh3.1 billion to put up the Pride Inn Paradise Beach Resort Convention Centre & Spa in Shanzu, Mombasa North, which Tourism Cabinet Secretary Najib Balala officially opened in January this year.
According to the Kenya Association of Hotelkeepers and Caterers (KAHC) Coast Branch Executive Officer Sam Ikwaye, the industry is now better placed to withstand the politics sweeping through the region because the Government is keen to secure tourism earnings, encourage more visitors to the Coast, and lure new investments.
"The Polish and German markets are showing growth trends, with bigger aircraft confirmed to be keen on starting operations into Moi International Airport in Mombasa," Mr Ikwaye said.
He added that there are increased levels of confidence in Kenya in the global market because of the stability the country has enjoyed the last three years. Ikwaye, however, cautioned that terrorism is a global threat to tourism.
He added that tourism service providers' quality has improved, with resorts investing heavily in hotel upgrades, thanks to the improved business environment created by the Government.
"Zanzibar had taken most of the clients who had shunned Kenya for various reasons, but most of these tourists are coming back. They enjoy the harmony and peace we have here," Ikwaye said.