Pound falls, stocks rise as BoE cuts rates
NEWS
By Reuters | Aug 5th 2016 | 2 min read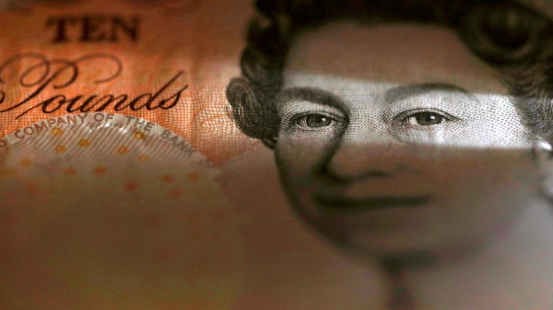 European shares rose, government bond yields fell and sterling weakened against the dollar and euro on Thursday after the Bank of England cut interest rates and restarted bond purchases in a bid to ease the economic hit from June's vote to leave the EU.
US stock index futures also rose and were last up 0.2-0.3 per cent, indicating Wall Street would open modestly higher. The BoE cut its main rate by a quarter percentage point to a record low 0.25 percent, its first rate change since March 2009, and said it would buy 60 billion pounds (Sh7.98 trillion) of government debt, along with 10 billion of high-grade corporate debt.
The rate cut was widely expected but not the other measures. Sterling initially rose against the dollar but quickly fell to as low as $1.3112. It last traded at $1.3142, down 1.4 percent on the day. It lost 1.1 percent against the euro, with the single currency last at 84.67 pence.
"The Bank of England has hit a perfect 'High Five' at today's meeting, over-delivering against market expectations and bucking the recent trend of central banks disappointing," JP Morgan Asset Management portfolio manager, Nick Gartside, said.
Borrowing costs
Britain's blue-chip FTSE 100 index was up 1.5 percent. It and the more UK-focused FTSE 250 index both jumped after the BoE move. The pan-European STOXX index, which includes British companies, extended gains and was last up 0.8 percent, led higher by banks.
European bank shares tumbled this week after stress tests on lenders increased concerns some would have to raise extra capital but stronger-than-expected earnings from some banks have since soothed investors' nerves.
British government bond yields hit record lows, dragging down euro zone equivalents. German 10-year yields , the benchmark for borrowing costs across the bloc, were down 4 basis points at minus 0.14 percent, compared with minus 0.11 percent before the BoE move.
"It is not just in the euro zone or in Japan, but even here in Britain we have a situation where central banks have to keep easing to offset headwinds to the domestic and global economy," Rabobank strategist Matt Cairns said.
The European Central Bank has been buying government bonds since March 25 in a bid to lift euro zone inflation and growth.