Donde happy after MPs pass bill to cap interest rates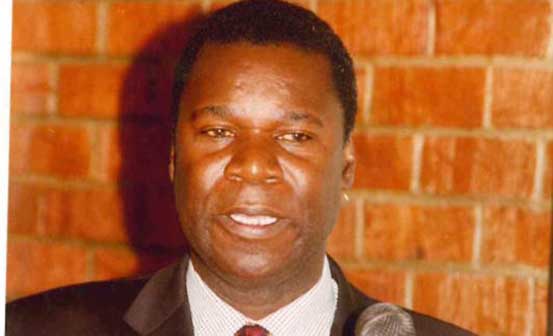 Former MP Joe Donde was a happy man Thursday after a Bill he crafted 16 years ago to cap interest rates finally sailed through Parliament.
The University of Cardiff-trained economist, who introduced the proposed law dubbed the Donde Bill, said he had not lost hope.
"The Bill has faltered three times because bankers did not want it to become law. Every time it resurfaces, it remains the original Bill I did – same tone and features. Not even a comma has been changed," said the former Gem MP.
Thursday, Mr Donde, now serving as the Chairman of the Siaya County Public Service Board, said he hoped President Uhuru Kenyatta would sign the Bill into law this time round.
Long wait
"It has been a long wait. There has been a lot of intrigues over this Bill but Kenyans can now breathe a sigh of relief. All eyes are now on the President," Donde told The Standard Thursday.
He added: "The saving culture in this country is dying a slow, painful death because of the high interest rates charged on loans, yet no country can prosper if people do not save."
Donde said he was aware some lobbyists were already re-grouping to stop the Bill from becoming law and asked them to stop and allow Kenyans to enjoy low interest rates. He said that currently, savers earned only two per cent instead of 4 per cent, while borrowers pay up to 26 per cent, leaving a gaping 20 per cent difference.
He spoke of many intrigues and pitfalls during his campaign to have the Bill passed into law.
What excites the MP more is the fact that the Bill has remained in its original nature, ever since he authored it 16 years ago.
"It has passed before many committees over the years but it remains the same. It has really withstood the test of times. I am a happy man," he said.
Donde said many Kenyans with little knowledge on banking procedures have suffered at the hands of banks, which increase interest rates as they like without any explanation - even when the money market is stable.
In 2000, the Donde Bill failed to see the light of day after industry players lobbied the Executive to reject it, saying it had anomalies.