Energy ministry put in a spot over excess spending on key projects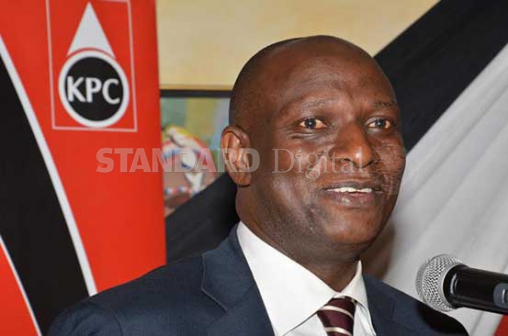 The Ministry of Energy and Petroleum will need to explain why its expenditure on certain projects exceeded its budget.
According to the Controller of Budget in the latest half-year report, the Ministry's expenditure of loans and grants it received to finance some projects, or appropriation-in-aid (A-I-A), exceeds the National Treasury's printed estimates in the Supplementary Budget.
A good chunk of these projects were financed through loans by various lenders including the World Bank, African Development Bank, the Government of France and Japan Cooperation to finance specific projects.
The projects include Eastern Electricity Highway Project (Kenya-Ethiopia) interconnector on which the ministry spent Sh1.4 billion against a budget of Sh892 million; Interconnection of Electric Grids of Nile Equitorial Lakes which took up Sh1.1 billion against a budget estimate of Sh500 million.
The ministry also spent Sh1.4 billion on the Eastern Africa Inter-connector (Ethiopia-Kenya) against a budget of Sh708 million.
While excess expenditure does not necessarily signal misappropriation of funds — especially in AIA for which actual disbursements might exceed budgeted estimates — it paints Treasury as a poor planner.
And in what might point to misappropriation of funds, the Controller of Budget raised a red flag on the fact that transfers and expenditures of AIA do not pass through Integrated Financial Management System (IFMIS) creating room for misuse.
IFMIS is an automated system used for public financial management. It interlinks planning, budgeting, expenditure management and control, accounting, audit and reporting. Power generation and electric transmission have been Jubilee's poster-projects with President Uhuru Kenyatta in his recent State of the Nation address saying this year alone the Jubilee administration has brought on-line 634 megawatts (MW) of new power raising Kenya's total installed capacity to 2,282 MW.
The government has also vowed to connect all schools to the grid.
Unfortunately, it seems like in their excitement to connect every Kenyan household to the grid, the Ministry of Energy might have under-estimated their exact size of their expenditure or even worse misappropriated some funds.
It is not clear why there was this variation between the printed estimates and the actual expenditure. It could have been due to fluctuation in the exchange rate. Efforts to reach the Principal Secretary for Ministry of Energy Joseph Njoroge to explain the variance did not bear fruit as his phone went unanswered.
"There is therefore, need for review of the printed estimates in the Supplementary Budget to ensure that all Loans A-I-A expenditure is appropriately budgeted," said the Controller of Budget Agnes Odhiambo in the report which looked at how the national government implemented the budget between July, 2015 and December, 2015.