Kenya woos investors with single info platform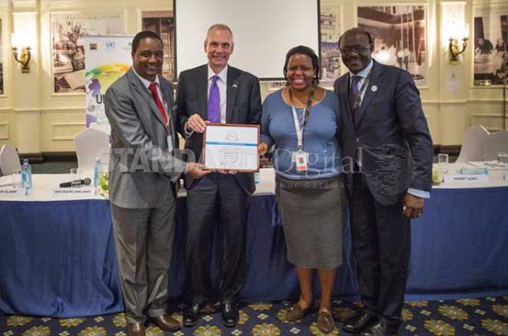 NAIROBI: Current and prospective investors can now get information on Kenya's investment rules and procedures on a single platform. The eRegulations platform, launched on Friday evening by Kenya Investment Authority (KenInvest) and United Nations Conference on Trade and Development (UNCTAD), aims at facilitating investment as the country seeks to enhance the ease of doing business.
Speaking during the event, UNCTAD Secretary General Mukhisa Kituyi lauded the idea as one that will go a long way in eliminating unnecessary bureaucracy that has stood in the way of prospective investors. "This system shows it is possible to improve administrative procedures without changing laws. Just simplifying and clarifying what already exists at the level of procedures and implementation will lead to better services," said Dr Kituyi.
The online database, a project built through grant funding from the government of Netherlands, will make administrative procedures transparent, swift and efficient as opposed to the current one where prospective investors have to rely on multiple organs and agencies. The portal is expected to provide finer details such as how to start a business, getting it registered and how to apply for work permit and visas.
KenInvest Managing Director Moses Ikiara said this will cut investment costs since investors will be informed and empowered to make sound investment decisions. "The portal will tell you what types of companies you can set up in Kenya and the process of registering them. It even tells you which building you can go to when you want the procedure completed and the person who will serve you," said Ikiara.