Sh1.2 million boost for literary award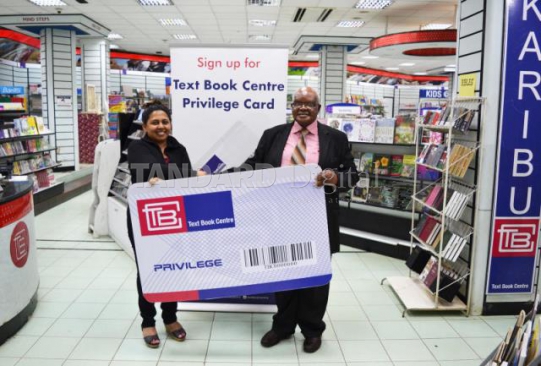 The Jomo Kenyatta Prize for Literature has received a shot in the arm from Text Book Centre management, after they scaled up the overall prize from Sh800,000 to Sh1.2 million. This makes it one of the highest overall paying award in Kenya.
The firm's management and Kenya Publishers Association (KPA) have re-branded the annual award and renamed it to Text Book Centre (TBC) Jomo Kenyatta Prize for Literature (JKPL). TBC Managing Director Rajiv Chowdhy said the bookseller has sponsored the award since 1990 to encourage and reward creativity.
"The cash prize will not automatically go to the individual winner but will be shared across three categories of adult, youth and children. English and Kiswahili adult winners will receive Sh300,000 each up from Sh150,000 each," he said.
He said English and Kiswahili youth winners would receive Sh150,000 each up from 75,000 each English and Kiswahili children winners would receive Sh100,000 up from Sh50,000.
KPA received 62 books and the panel chaired by Dr Tom Odhiambo of the University of Nairobi, Prof Wangari Mwai of Jomo Kenyatta University of Agriculture and Technology and Dr Rose Mavisi of Catholic University of Eastern Africa is still making judgment.
The award will be presented during the 18th Nairobi International Book Fair cocktail on Saturday 26th September 2015.
Notable recipients of the award previously included Dr Yusuf Dawood - The Last Word (2013) and Eye of the Storm (2011), Kingwa Kamencu's To Grasp at Star (2007), Ken Walibora's Ndoto ya America (2003), Margaret Ogola The River and the Source (1995) and the late Wahome Mutahi's book Three Days on the Cross (1992).
JKPL first edition was held in 1974 but fizzled out due to lack of sponsorship. It was revived 25 years ago by veteran publisher Dr Henry Chakava who was the then Kenya Publishers Association chairman, Serah Mwangi with Maneklal Rughani and S.V "Bachu" Shah of Text Book Centre.