Youth urged to take part in peace drives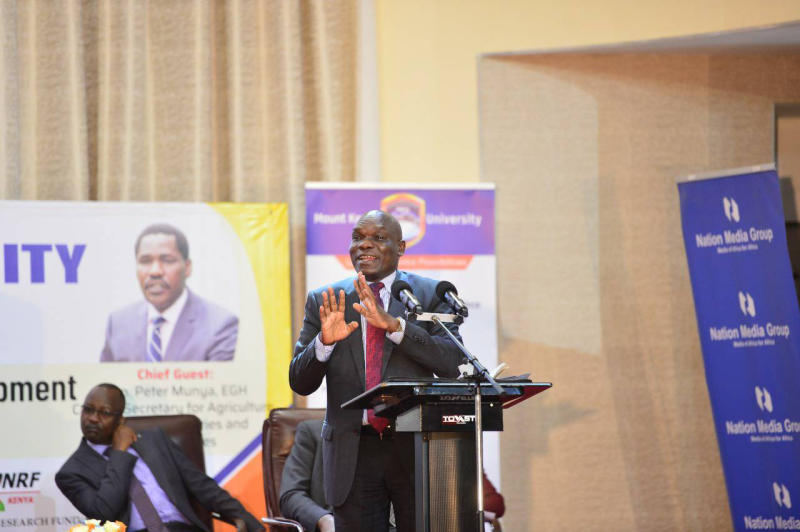 The government has called for the participation of youth to improve peace, and capacity building to enhance response to conflict warnings.
Fisheries, Aquaculture and the Blue Economy PS Francis Owino (pictured) said security threats are compounded by competition over resources, poverty, illiteracy, unemployment, easy access to illicit arms, and porous borders.
He spoke during the second International Conference on Peace, Security and Social Enterprise at the Mwai Kibaki Convention Centre at Mount Kenya University in Thika.
"Whilst the country makes progress in preventing conflicts, there remains critical gaps at the institutional as well as the community levels that need support," Dr Owino said, adding that the capacity of infrastructure to respond is relatively weak. "Coordination at the county level remains a work in progress and requires enhancement to empower local peace actors."
Dr Owino urged individuals to actively participate in peacebuilding through extensive interaction, intermarriage, and respect for human rights.
The PS said public and private institutions could develop internal and sector-specific plans to boost peace and reconciliation.
"They can also adopt affirmative action programmes to integrate previously marginalised communities and wherever feasible, target youth, women, persons with disabilities, marginalised groups and minorities."
This, the PS said, could go hand in hand with balancing profit and distribution of capital investments to spread socio-economic opportunities. He encouraged students in institutions of higher learning to play their role in promoting and upholding peace.
"We trust that youth will come out more enlightened and persuaded to maintain peace during and beyond elections and not fall victim to the negative and divisive influences that come with political campaigns," he said.
Dr Owino said the government will facilitate an environment to foster peace and security.