Mid-sized cities to bear burden of population boom in Africa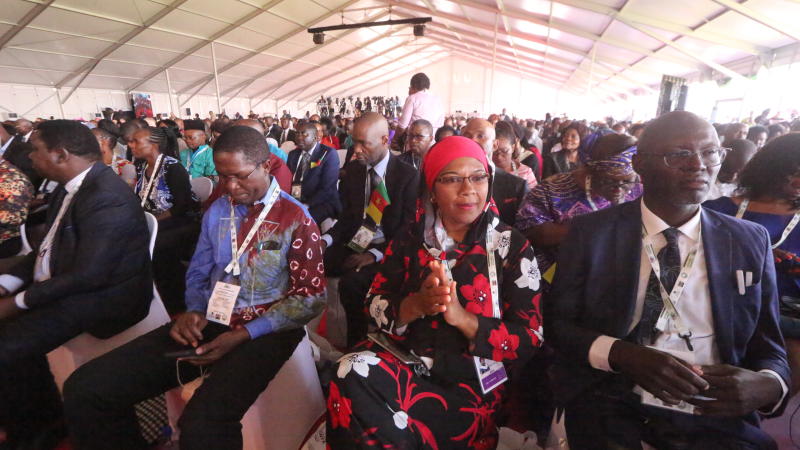 Intermediary cities in Africa are rapidly absorbing most of the population moving out of metropolitan and rural areas in the continent, a new report has revealed.
The report by the African Development Bank (AfDB), which was launched yesterday on the sidelines of the Africities Summit in Kisumu, revealed the growth of intermediary cities was faster than earlier projected and by 2040, two-thirds of the people moving to urban areas will be settling in the secondary cities.
Intermediary cities or secondary cities are cities away from capital cities. The intermediary cities tend to be classified as having a population of between 100,000 and one million. However, they are not defined exclusively by population size as functions and economic status are more significant in defining their role in the national urban system.
The Mckinsey Global Institute (MGI) has predicted the 'middleweight' cities with populations between 150,000 and one million will be making a more significant contribution to global economy than they have in the past.
Speaking during the launch, AfDB Manager Nnenna Nwabufo noted the massive investment gap that exists in the cities with little financial resources.
Backbone of the continent
"The cities have become the backbone of the continent, experiencing rapid urban growth yet they face a significant investment gap," Mr Nwabufo said.
The report titled 'Dynamics of Secondary Cities in Africa: Urbanization, Migration and Development' provided a comprehensive overview, enriched with case studies on intermediary cities in the continent.
According to the report, secondary cities are home to around 15 per cent of the African population. They perform essential functions as intermediary hubs and centres of production and governance. But they do not function effectively.
The report says only 20 countries have national urbanisation policies, while 14 mention secondary or intermediary cities in their urban policy statements.
The report revealed that the cities are viewed as catalysts for rural transformation. But with poor social-economic data, weak governance systems, lack of decision making, autonomy and limited financing, it is not easy to plan for the strategic infrastructure required.
"The lack of essential services such as energy, water, roads and communications networks and their installation occurs at a much slower rate than does the growth of urbanisation. Many secondary cities do not have qualified planners and building inspectors," read the report in part.
The report analysed the status of Cape Coast city in Ghana, Dire Dawa in Ethiopia, Gables in Tunisia, Huambo in Angola and Touba Mbacke in Senegal.
It noted there was a major constraint on African cities' access to capital markets for financing the upfront capital costs of infrastructure investment, and recommended improvement to access finance.
"These challenges are both of legislative and administrative nature, exist for primary cities and are even more pronounced for secondary cities," said Babaki Mokgheti, who is in charge of urban development at AfDB.
A study of secondary cities in Ethiopia, Mozambique, Uganda and Ghana found that only a fraction of the managerial, technical and support staff were qualified to undertake their jobs.
Forty per cent had unpredictable payments, freezing of salaries, and slashing staff establishment costs. The urban centres' operational budgets are not conducive to a stable labour force, employment, security and human resource development required to manage these activities, the report said.
The report recommended the need to engage with the diaspora, which is the most underutilised pool of social capital in Africa.
The remittance flow to sub-Saharan Africa in 2019 was estimated at $48 billion (Sh5.4 trillion).