Lands ministry issues 400,000 title deeds in one year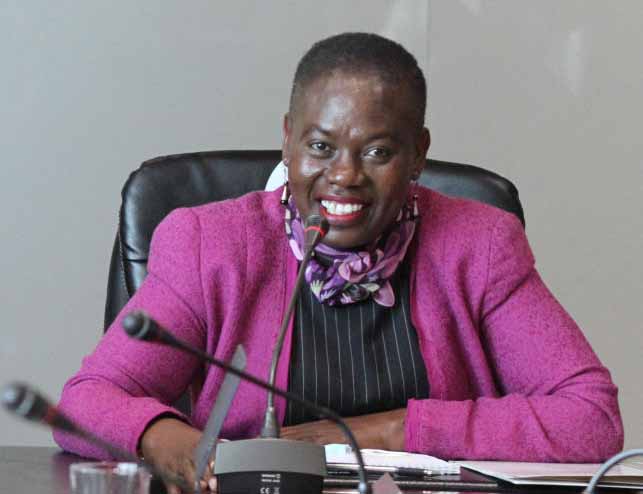 Lands ministry issued more than 400,000 title deeds in the last one year under the ongoing accelerated national titling programme.
A document tabled in the National Assembly yesterday shows that a further 33,039 parcels of land were surveyed and demarcated in the same period.
Of the processed titles, 300,429 were from sub-divisions in the counties, 63,657 were from adjudication sections while 4,479 from settlement schemes.
Another 23,500 titles were for Nairobi and Embakasi Ranching company, 9,348 titles were issued to Kenyans living in informal settlements and 8,597 for dissolved group ranches and municipality area in Samburu county.
"During the financial year under review (2020/2021), the ministry made significant progress in the ascertainment of rights and interests in land, settlement of landless Kenyans, processed 410,010 title deeds, surveyed and demarcated 33,039 parcels to settle the landless," states Lands Cabinet Secretary Faridah Karoney in the document.
The document revealed that the government spent Sh755 million on acquisition of land for settlement of squatters and the landless in Mikanjuni in Kilifi and Kadzandani in Mombasa.
The ministry commenced planning, settlement and surveying of land parcels in Eastern and South West Mau in September last year.
The exercise seeks to profile settlers in Eastern Mau Forest by mapping out public utilities and ecologically sensitive areas.
The ministry also seeks to determine acquisition process of existing title deeds as it implements the African Court's decision on the Ogiek's case.
The court in its 45th session held in 2017 ruled in favour of the community. At least 10 schemes comprising of 1,394 blocks and 10,184 land parcels have been identified for resettlement of displaced families.
The ministry collected Sh14 billion in land related revenue between July 1, 2020 and June 30, 2021.
Sh12.6 billion was collected in Kenya Revenue Stamp Duty Collections, Sh66 million from Stand Premium, Sh466.5 million in land rent, Sh486.8 million in Kenya Revenue Land Rent Collections, Sh4.5 million in Stamp Duty and Sh7.6 million in conveyance fees. Land registration netted Sh37.5 million, land adjudication fees (Sh445,460), land valuation fees (Sh793,725).