No extension of tomorrow deadline, says CBK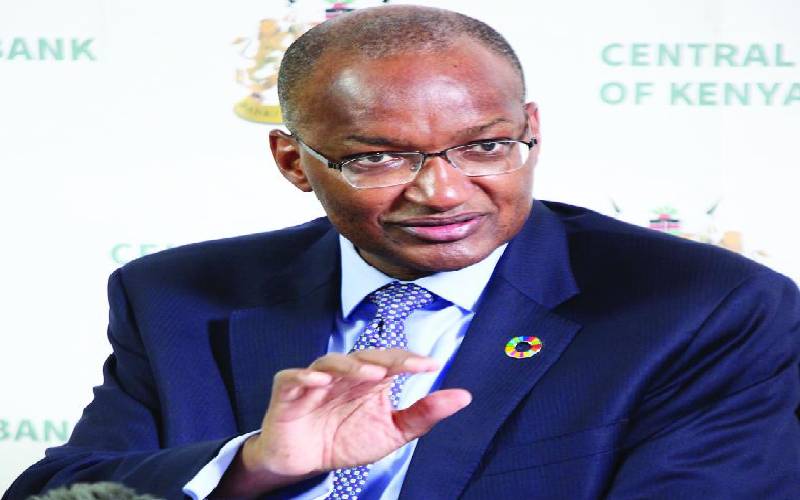 There will be no extension of tomorrow's deadline to return the old Sh1,000 bank notes that will cease being legal tender, Governor of the Central Bank of Kenya Patrick Njoroge (
picture
), has said.
The caution came as a court ordered notes kept as exhibits be taken to the bank for exchange before tomorrow's deadline.
Speaking during the annual inter-banks competition at the Kenya School of Monetary Studies, the governor said it will take two to three years to phase out the other denominations.
He refuted claims that there is shortage of the new Sh1,000 note. "I can tell you for sure that there will be absolutely no extension after the September 30 deadline, whether or not people will have returned the notes," said Dr Njoroge.
The government on June 1 ordered the return of old Sh1,000 notes, saying they will cease to be legal tender on October 1, concluding that old Sh1,000 notes were being used for illegal financial flows in the country.
Last week, the regulatory body raised an alarm over large transactions of Sh1,000 old notes in Narok County.
"We have a problem with Narok where wheat is currently being harvested, we have seen an influx of buyers purchasing wheat in cash and those transactions are quite a concern to us," said Njoroge.
And in Mombasa, Senior Resident Magistrate Martin Rabera has ordered anti-narcotic detectives to replace Sh77,000 of old generation Sh1,000 notes with the new ones before the impending deadline.
The magistrate made this order following an application by Senior Assistant Director of Public Prosecution Aloise Kemo yesterday.
Speaking to the Sunday Standard after receiving the order, Kemo said most of Sh1,000 notes being held as exhibit involving various cases in the region had been exchanged to meet the deadline.
"I have instructed all prosecutors within my jurisdiction to ensure old notes of Sh1,000 being held by police detectives and Ethics and Anti-corruption Commission as exhibits be exchanged with the new notes" said Mr Kemo.