What you need to know about State securities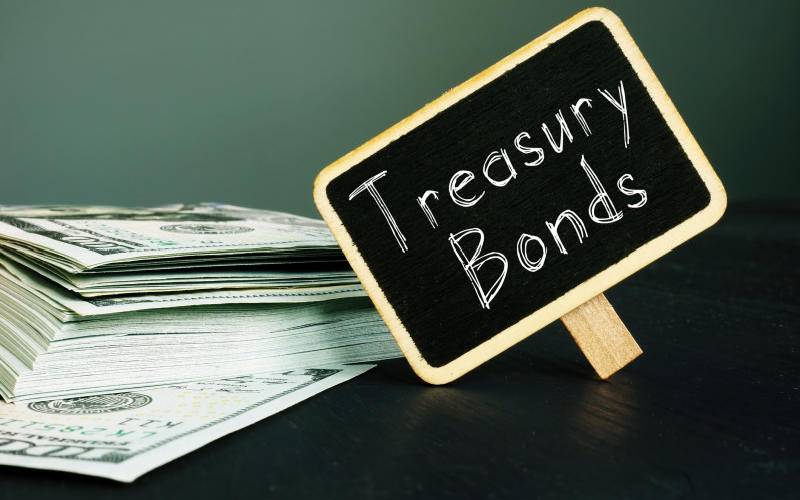 Government securities offer low-risk investments with returns largely guaranteed.
The securities are debt instruments that the government uses to raise money for funding some of its activities.
In Kenya, investing in government securities is seen mostly as a preserve for commercial banks, pension funds or investment banks with grand pools of cash.
However, more individual investors are having a crack at it and the securities have become as a consistent source of supplementary income. "The risk is very minimal, that's the primary advantage," says Johnson Nderi, a manager at ABC Capital.
Diversify portfolio
Money Maker explains how one can start investing in this asset class and diversify their portfolio.
The government securities are referred to as fixed income, meaning that this asset class pays investors fixed periodic interest and return of principal at maturity.
For government securities, there are Treasury Bills (T Bills) and Treasury Bonds (T Bonds). The T Bills are short-term investments with maturities of three months, six months and an year. These require a minimum investment of Sh100, 000.
T Bonds on the other hand are medium to long-term investments with maturities ranging from one year to even 30 years.
For example, the government floated an 18-year Sh60 billion infrastructure bond this April.
Buying a T bond is simply loaning the government money for a certain period which is the bond's maturity. The minimum investment is Sh50,000.
"With most bonds, investors will receive interest payments every six months throughout that period of time, and at the end of that period they receive the face value amount that they invested," says the CBK.
Opening a CDS account
First, individual investors who want to invest directly with the Central Bank of Kenya (CBK) have to open a CDS account which is free.
Nderi says individuals who want to invest directly need to have a good grasp of the market. "If unsure, the safest bet is to invest through an investment or commercial bank," he cautions.
A CDS account enables one to invest in multiple Treasury bills and bonds.
Auction
T Bills are sold at a discount, meaning that your initial investment will be less than the face value. This means that for example the minimum face value Sh100,000 for a three-month Tbill and the rate being 7 per cent you pay Sh93, 000 as the investment and upon maturity receive Sh100,000.
At the CBK website investors can find calculators to help determine end payments based on the face values and interest rates they input.
The interest rates are market-determined and have for a long time ranged between seven to nine percent.
"A bid sets your price and in that auction, you can bid average or higher," says Nderi.
Interest rate bids above the cut-off don't receive T Bills from that auction. "If one is too aggressive and bids high they lose out," he explains.
For the T Bills, on auction days, the CBK's Auction Management Committee (AMC) meets in the afternoon and reviews the bids. The AMC then determines the cut-off rate and the successful weighted average of the accepted bids and are published.
"While investors will typically receive Treasury bills in the amount they applied for, the CBK can issue bills for a lower amount," says CBK.
Investors who submitted interest rates above that cutoff do not receive T Bills from that auction.
Investors need to follow the auction results to see if their applications succeeded and then start the payment process. CBK has strict rules on the payment period, which close on the following Monday 2pm. The apex bank warns that successful applicants, who fail to submit payments on time can be blocked from future investment in government securities.
At the maturity period, the face value amount of the government paper is remitted to the commercial bank account that the investor indicated on the CDS account.
There are also rollover options for the government securities if one wants to keep re-investing. Nderi notes that as compared to investments such as equities on the Nairobi Securities Exchange (NSE) government securities have their advantage. Equities are the same as stocks where investors buy the shares of a company.
"Shares are volatile and one can go rich or broke within a very short period," he says. They also don't require a lot of cash to invest and the investment is protected."