Kaizen: The Japanese business philosophy taking root in Kenyan firms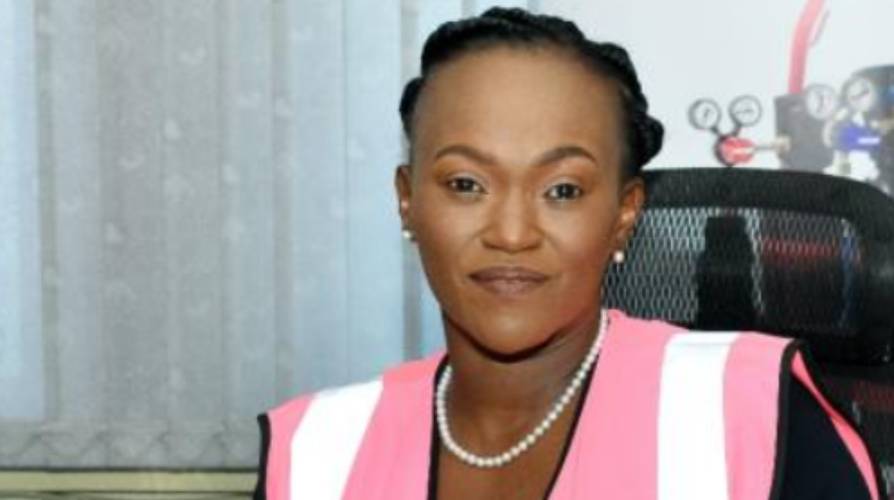 Hanged on a wall at the reception of BOC Kenya headquarters in Industrial Area is a striking whiteboard titled in red 'Kaizen quote.'
Written on it, is the day's offering: "Remember, it isn't the dreamers who have good lives - it's the doers."
At Kenya's oldest gas firm founded in 1940, Kaizen – a Japanese business philosophy dealing with processes that continuously improve operations and rope in all employees – is deeply rooted. "It is the reason we have turned around. I can't imagine how companies run without Kaizen and the tools," BOC Kenya Managing Director Marion Mwangi tells Worklife.
Ms Mwangi, who describes herself as a turnaround chief executive and Kaizen expert, says she has applied the principle ever since learning about its concepts ten years ago while at Unga Ltd. "One of the things I feel most proud about is Kaizen. I feel that the face of BOC Kenya changed when we implemented Kaizen in 2018," she adds.
But what is Kaizen? How has it been crucial to the success of firms such as Toyota, Ford Motor Company and Nestlé? And what can Kenyan companies learn? Kaizen is a Japanese principle referring to "change for the better" or "continuous improvement."
It involves the making of small changes across a given period to create improvements within a firm. The key aims of the philosophy include quality control, prompt meeting of targets, standardised work and the use of efficient equipment.
This is achieved by following the five basic traditional Japanese ideas of Kaizen that include teamwork, personal discipline, boosted morale, quality and suggestions for improvement. "There are many Kaizen tools that can ensure a business is improving continually. When a company is not working on improvement projects they are declining," said Mwangi.
She adds that at BOC Kenya, they started with the base of Kaizen which comprises 5S -sort, set in order, shine, standardise, and sustain. The firm upgraded this further to 6S adding safety, which she says is a crucial foundation for housekeeping and entrenching a principle of small group work.
"Many benefits arise within small groups including enhanced teamwork, identification of opportunities for improvement and employee engagement which increases the way colleagues enjoy their work," she said. Toyota is one of the Japanese global manufacturing giants that efficiently uses Kaizen in its production system.
It encourages and empowers everyone to identify even small changes and how they can be made to benefit the business, their team or their individual performance.
An important part of Kaizen is visual management. Track progress in high traffic areas of the plant and recognize colleagues who are moving forward. Mwangi said they implemented total preventive maintenance tools which include autonomous maintenances that give machine operators ownership of the equipment they are running.
This, she notes reduces calling central engineering for routine maintenance. They also have total flow management tools which have driven efficiencies and great ways of managing cross-functional projects. Kansai Plascon Kenya Customer Service Manager Noela Fafali told Worklife that embracing Kaizen has seen improvements in productivity and helped measure key performance indicators better.
She notes this is crucial for global and local businesses to prevent stagnation. "Philosophies like Kaizen really help the businesses benchmark where they are, set a standard of where they want to be and the journey of how they want to get there and this doesn't happen once," she observed
Four years ago, Japanese paint and coatings giant manufacturer Kansai Paint acquired Sadolin Paints East Africa in a deal north of $100 million (Sh10.8 billion).
This birthed Kansai Plascon Kenya Ltd seeking a slice of the lucrative paints business across East Africa dominated by firms such as the listed Crown Paints and Basco Paints Ltd.
Ms Fafali notes that acquisition by a global giant led change in productivity style which has seen the adoption of Kaizen to their manufacturing. She says this has seen their production capacity hit an average of 850,000 litres monthly. She notes that competitors might have good product offering and bespoke services such as colour centres but they haven't "ticked" every competitive market advantage. "We know where certain gaps are, be it in colour schemes or customer service and we can leverage our strengths," she said.
According to Ms Fafali, the adoption of the Kaizen concept will improve Kenya's manufacturing sector - bringing in better employment, skills and revenues. Mwangi, who joined BOC Kenya in 2018 is now part of the only five female chief executives in the 62 NSE listed firms. She also worked as Country Director of Cadbury Kenya and East Africa Ltd and as General Manager at Unga Ltd.
She said that Kaizen has staff set goals including the cleaners, adding that employee engagement has improved. "I'd like to think that I'm an accessible managing director and have solved complex problems," she said.