One year of pay but no work for top civil servants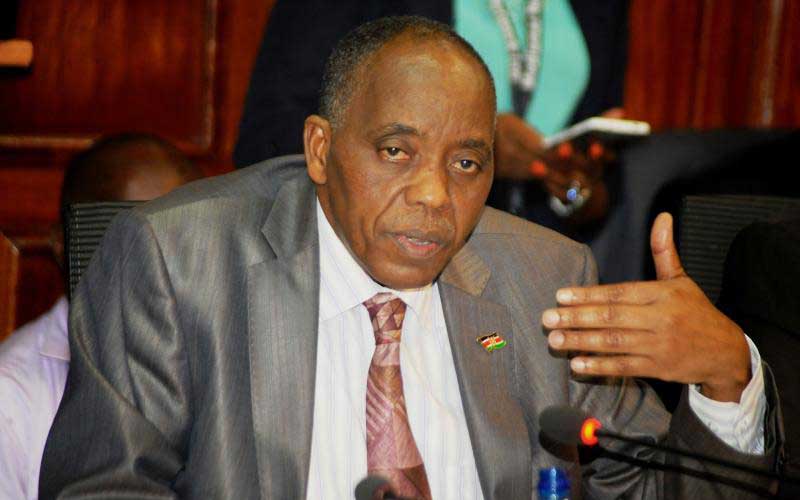 About 400 public servants, including department heads, have pocketed salaries for the past one year for no work done.
The staff from procurement, accounting and finance departments are among those who were sent home on compulsory leave to pave way for a lifestyle audit as directed by President Uhuru Kenyatta.
Despite the pay for the group that is idling at home running into hundreds of millions of shillings, the Government is yet to finalise the exercise one year later and either direct the workers to resume work or sack them.
Saturday marked a year since the Government ordered an investigation into the wealth of public officers as part of a campaign to crack down on corruption.
More than 600 civil servants who had been asked to vacate office have since received letters authorising them to return to work.
Lifestyle audit
This after Head of Public Service Joseph Kinyua wrote to all accounting officers, principal secretaries and chief executives officers of State corporations, instructing them to reinstate the officers who had been sent home five months earlier and had been cleared.
But the reinstatement exercise appears to have slowed to a crawl, with those affected saying they suspect that it may be a scheme to frustrate them to resign since the lifestyle audit was not backed by law.
Take a quick survey and help us improve our website!
Take a survey
"We have never been told our fate even after appearing before the panels auditing our lifestyles but our salary is sent on time," an officer who is among those waiting their verdict told The Standard.
"It's like someone wants to frustrate us to resign given some of our colleagues were reinstated several months ago," he added.
State House spokesperson Kanze Dena said the fate of the officers now lies with the Treasury, which has since received a report on their suitability.
"Most of the officers affected are employees of Treasury where the principal secretary has their schemes of service. I will prefer you talk to the ministry to get accurate information since the report was sent there," said Ms Dena.
When reached for comment, Treasury PS Kamau Thugge said: "Office of the President and the Public Service Commission (PSC) are best placed to answer that."
Yesterday, PSC chairman Stephen Kirogo said the exercise had been completed and most of the workers would get their letters to return to work.
"Most of them were returned to work except those with investigation cases that are ongoing. For those who have not gotten any communication, they will get it soon since the accounting officers have been given instructions," Mr Kirogo said.
Although questions have been raised about the millions paid to the public officers who had not worked, the PSC boss defended the exercise saying it was necessary to have the officers stay away while investigations took place.
Rigorous nature
Kirogo said that due to the rigorous nature of the exercise and the number of employees involved, the exercise took a long time hence the delay in clearing the officers.
"These officers were not suspended and that is why they were on full salary. It was only wise that they stay away so that they don't interfere with the process."
The PSC boss, however, could not provide the number of those who have been cleared; those who have already returned to work; those who have been cleared but are yet to resume duties; and those with pending cases.
"I am not able to get the numbers but when I'm back in office, we are able to get that information. As for those who were cleared but are yet to get their letters, it's the PSs who have their schemes of service who will communicate," said Kirogo.
During last year's Madaraka Day celebrations on June 1, President Uhuru Kenyatta announced that all procurement officers and heads of accounting units would undergo fresh vetting that included taking a lie-detector test.
"As part of the raft of measures we intend to implement to tackle corruption, as an initial step, all heads of procurement and accounts in Government ministries, departments, agencies and parastatals will undergo fresh vetting, including polygraph testing, to determine their integrity and suitability. Those who shall fail the vetting will stand suspended. I expect this exercise be concluded before the start of the new financial year (FY 2018/2019)," said President Kenyatta.
Oral interviews
Four days later, Kinyua instructed PSs to submit their reports that would include specific dates when the targeted officers proceeded on leave, a confirmation of hand-over assignments to deputies, and submission of requested information.
"Affected officers may be required to present themselves for oral interviews. All information submitted will be treated with utmost confidentiality," Kinyua said in the circular, warning that non-compliance would lead to disciplinary action.
The following month, in a case filed by activist Okiya Omtatah, the High Court addressed the matter by declaring as null and void part of Kinyua's circular on payment of salaries to officers who were not offering any services.
Justice Byram Ongaya declared that the mass suspension of the public servants, and paying them at the same time, was not only unconstitutional but injurious to taxpayers.
"The court finds that the circular offended Article 47(1) which provides that every person has the right to administrative action that is expeditious, efficient, lawful, reasonable and procedurally fair," Justice Ongaya ruled.