Winnie Awino narrates how she landed in massage after losing sight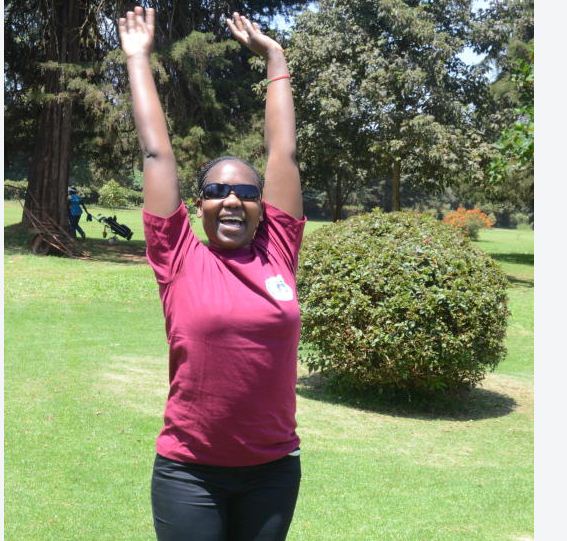 When Winnie Awino suddenly lost her sight as an adult, her dream of becoming a pilot hit a snag.
Awino was born a normal child, but with minor eye-related issues which led to an eye surgery when she was in lower primary school.
"I was given spectacles which I used till Class Five," she said. She never experienced any eye-related ailments until the day she woke up blind.
"I hated and blamed my family for being responsible for my condition, leaving them with feelings of guilt. I would only talk to my dad," she said.
Rather than end up on the streets as a beggar, Awino opted to join a technical college and studied Japanese massage.
Awino who is currently employed by a reputable international organisation says, "Considering my condition and the stigma surrounding people living with disability, I wasn't confident during the interview, but I did my best." She says that she got the job a week later.
She has been trained to manage chronic and acute nerve ailments and is able to detect damaged nerve tissues and advice accordingly.
She also does regular body therapy for relaxation, which does not require a doctor's prescription.
"Tissue damage has different stimuli. Sometimes a patient can complain of back pain and yet the main problem is at the limb. Before I recommend the number of therapy sessions, my patients must undergo ailment analysis. I do muscle tests and must follow the history of the muscle before making a diagnosis," she told CityBiz.
Awino's work generally entails massaging with ointment. She also uses stretching techniques, especially on people with poor blood circulation, muscular skeleton diseases and arthritis.
After college, she became a mobile therapist for a couple of months before she landed a permanent job.
"When I was still self-employed, a majority of my clients were from Parklands and Roysambu and I charged them anything between Sh1,500 to Sh2,000 per hour," she said.
Even though she's not actively involved with private clients today, during her off days, she visits a few of them.
"Some of my clients with chronic diseases depend on massage for relaxation and to sleep and I have to consider them first before I think of resting," she told CityBiz.
"Currently, mobility is one of the greatest challenges that I face. Crossing the road, especially highways, is hell and convincing someone to guide me is not always easy.
She is grateful that no one has taken advantage of her disability.
"I once met a client who didn't know that I was blind. He was surprised and sounded disappointed when he learned of my condition, but that was before I worked on him," she said.