So you want to get into matatu business?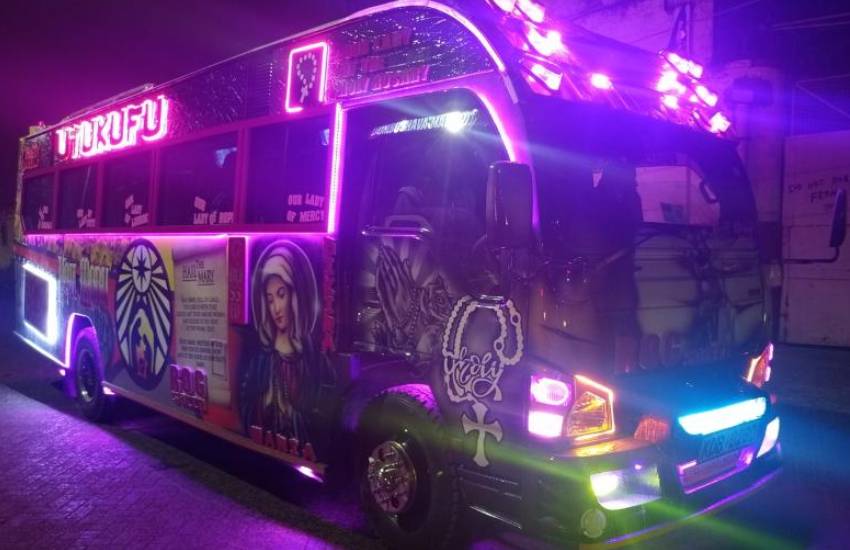 Despite the Covid-19 pandemic pushing the matatu business almost to the wall with the limited movement and enforced social distancing rules, there is no denying that somehow, it is surviving. Saleh Ahmad, the co-founder of TelAviv Travelers, now called Arbab Ventures Limited, which plies Nairobi's South-C route, says the matatu business is not as clear cut as it seems, but with proper guidance, one can successfully invest in the industry.
Step 1: Buying the vehicle
Surprisingly, most mistakes are made at the start. Cheaper does not always mean better.
"I bought my first used matatu at Sh350,000. However, I have been in the industry for years and know how to buy a vehicle for cheap then fix it. I would recommend first-time owners to have about Sh500,000 vehicle," says Ahmad.
Performance is key. If the matatu is in good condition, you will not go to the garage regularly, which is a big problem for many owners. Find a reputable mechanic who is conversant with matatus to advise you. Also, note that a mechanic who deals with Toyota or Nissan matatus and those who deal with regular cars are different.
Deciding between a bus and a minibus is dependent on your budget. "While 33-seater matatus are more profitable than 14-seaters for a town service business, they cost much more in the tune of millions - approximately Sh5 million. Over and above the initial capital, you need at least Sh100,000 to deal with any issues that may arise. This is not the type of business to operate on a shoestring budget. Without an emergency fund your vehicle may be grounded before making you a single shilling," he says.
Step 2. Find the right staff
Your driver and conductor drive your business, literally. They need to be disciplined and trustworthy.
Every owner pays their staff differently, but generally, the model is by the commission, just like ride-sharing app Uber.
"You give them a target of, say, Sh2,000. It is now up to them to drive enough trips (called squads), fuel the vehicle, take it to the car wash and pay you. The rest of the earnings are theirs to split between themselves. Surprisingly, on most days, the drivers make a lot of money and end up taking home more than the owner," says Ahmad.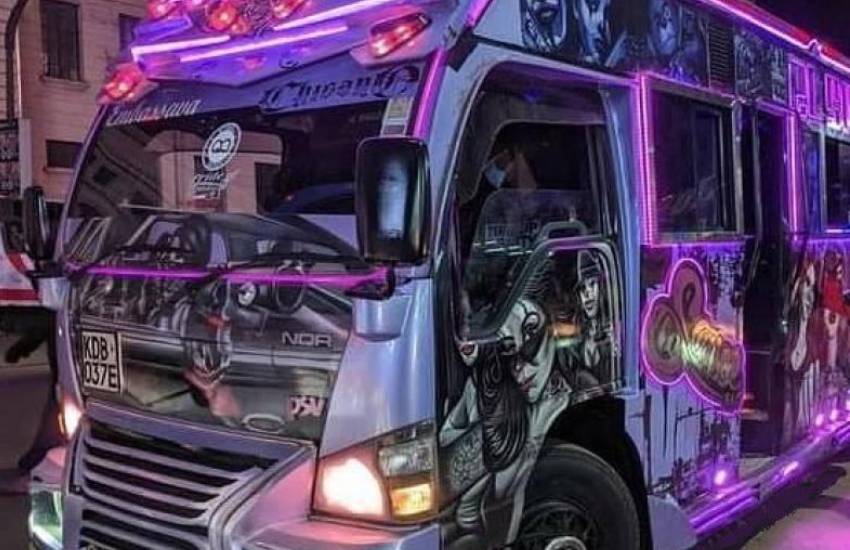 Step 3: Have appropriate licenses and insurances
Estimations like a monthly gross income of Sh300,000 per matatu may make your mouth water, but the reality is not as appealing. There are several requirements.
For example, the National Transport and Safety Authority (NTSA) requires you to apply for several permits and licenses.
Every year NTSA will do a vehicle inspection before giving you a road service license (RSL). All drivers should also have valid drivers and PSV licenses and a certificate of good conduct issued by the Directorate of Criminal Investigations.
To operate in a particular route, you will need a permit from the county government that will set you back Sh2,000 monthly. It is almost impossible to do this without joining a Sacco.
"You also need to get genuine PSV insurance from a reliable and reputable insurance company. Insurance prices dropped from Sh9,000 to Sh6,000 a month, but are non-negotiable," says Ahmad.
"There are also miscellaneous expenses that go into dealing with corrupt traffic police officers, but that should not be a problem if you are compliant."
Step 4: Branding, modifications and fabricating
"There is a distinct difference between a 'manyanga' and just a matatu, and it is all in the pimping," says Ahmad.
Manyanga, nganya, or mathree are sheng terms to describe a very pimped-up minibus with flashy lights, big screens and graffiti designs. To increase business, owners have to make the interiors pleasant and comfortable while making the exteriors attractive and enticing. Common modifications include well-spaced comfortable seats, spray painting, car interior decor, branding, tuning and remapping, and sound systems.
"While they drastically increase your earnings, they will also cost you an arm and a leg. For instance, seat covers can cost approximately Sh70,000. For the vehicle I am currently getting pimped out, the paint job costs Sh50,000 and a total of Sh150,000 for the TV screens and sound system," adds Ahmad, who owns a fleet of five matatus.
"When we started business we made a lot of mistakes that we learnt from, like cheap is expensive, so don't skimp on quality services."
Step 4: Get your saccos and routes sorted
There is no way around it; public service vehicles (PSVs) must belong to a sacco to get licensed. Every sacco has a specific route. If your matatu belongs to a particular route, going to a different sacco would be contravening the law.
"We started with South B/South C routes, but now we are in Donholm, Fedha, Pipeline, Imara Daima and Eastleigh. As a matatu owner, the more fleets you have the more the need to apply for a route extension," says Ahmad.
Route extension is where most matatus are allowed to ply estate to estate routes while previously most routes would connect estates to town.
"The government emphasises on route extensions to decongest the city. We are also anticipating the barring of matatu entry into town."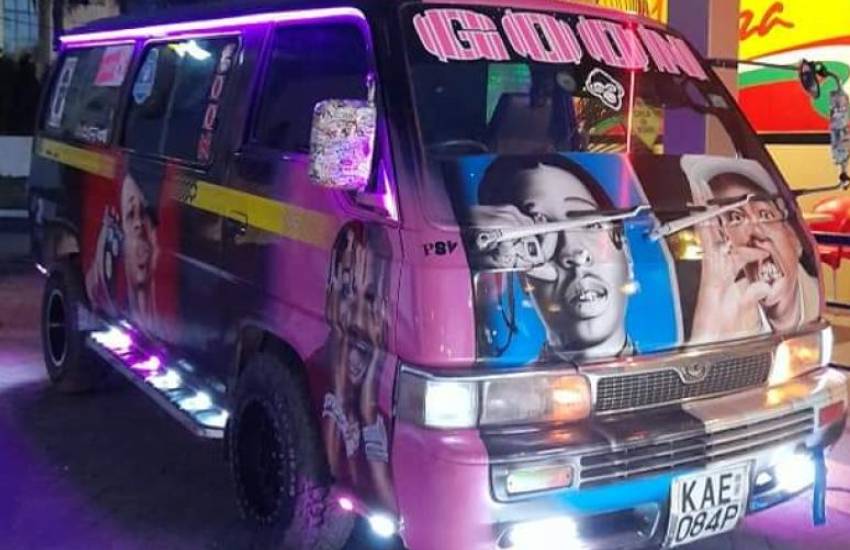 Challenges you may face
1. The cartel problem
Unfortunately, the matatu industry is ridden with challenges like cartels. With so many unemployed youth, one matatu forcibly creates jobs for about 10 people.
"There is a driver, a conductor, 'seti' - individuals paid to act as passengers to give the impression that the bus is almost full, 'kamagera' - the touts stationed at a particular stage to help the actual conductor fill the vehicle and many others. Some routes like Kayole, Huruma and Dandora are also particularly confronted by gangs and cartels that extort thousands of shillings daily from matatu owners," explains Ahmad.
2. Loss of vehicle
Unscrupulous drivers and conductors may also cost you your reputation and consequently future customers. The only recourse is having a call line for reporting unprofessional drivers to the sacco, which helps to weed them out.
"Sometimes drivers also make away with your vehicle, which is why installing a GPS tracker is a must-do," he says.
3. Reduced revenue in pandemic
With the Covid-19 pandemic, matatu owners have had to ensure sanitary precautions, such as mask-wearing and temperature measuring for their remaining clients. Passenger social distancing is also their mandate, so a 14-seater matatu now carries eight passengers as per the government's one-metre distance guideline.
The curfews from 9pm to 4am have also cut into the bus operating hours. "Additionally, systems of cashless payment have also significantly impacted Matatu revenues. Some customers go as far as reversing M-Pesa payments after alighting."