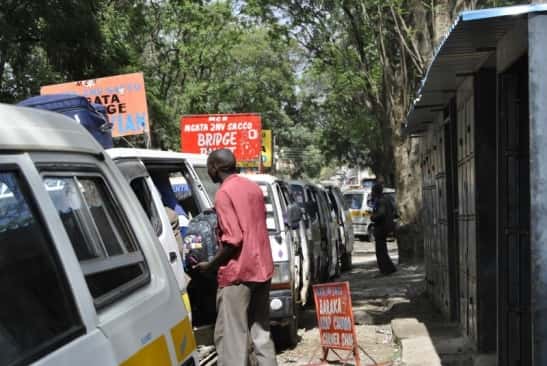 Nakuru Governor Lee Kinyanjui's decision in March to kick out matatu operators from the town could return to haunt him in 2022 when he will be seeking re-election, political analysts say.
At the time, the governor said he was taking measures to curb the spread of Covid-19 in the congested town, which has few exit routes, thus forcing motorists to endure painful traffic snarl-ups.
His decision is almost similar to that taken by his predecessor, Kinuthia Mbugua, who faced off with hawkers in his battle to clear the streets.
In an exclusive interview with The Standard, Mr Kinyanjui outlined his plans for Nakuru, saying that regardless of the political backlash, his resolve to have a clean and orderly town will not falter.
Read More
"We have extensive plans on improving our upcoming city. It is an unstoppable journey. My administration is doing this for the good of the people, not for any personal political gains," said Kinyanjui.
The relocation of the main matatu terminus from the centre of town has particularly angered matatu owners and operators.
Central Rift Matatu Owners Association chairman Stephen Muli said the eviction of matatus had directly affected thousands of people in the sector.
"We have 86 registered matatu Saccos in Nakuru town. The Saccos directly employ 4,000 people. This business is directly linked to hawkers and traders in three town markets. All these people, alongside travellers, have been hurt," said Mr Muli.
According to Muli, Kinyanjui has declared war on them and they will remember this during the 2022 General Election. "The governor has made enemies with us. You cannot separate matatus, markets and hawkers. Their pain spills over to passengers. We will lead these people in unseating him."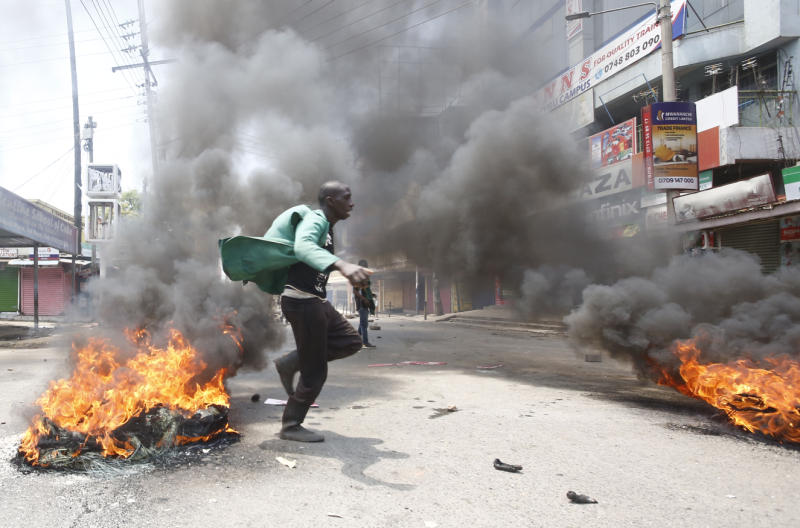 The matatu operators have, however, been criticised over their alleged links with politicians eyeing the governor's seat, thus reducing their quarrel with Kinyanjui to a political witch-hunt.
Residents who were interviewed by The Standard were divided over the stand taken by the matatu operators, saying they would weigh several other factors before deciding how to vote in 2022.
Mirriam Wanjira, a fruits vendor along Mburu Gichua Road, welcomed the governor's decision and was optimistic that business would pick up with time as they adjust to the changes.
"Congestion in town has greatly reduced. People are getting to their places of work and homes without wasting much time in traffic jams. This is a big win for Kinyanjui's administration," said Ms Wanjira.
But for James Oduor, a trader at Wakulima Market, the decision has added to his cost of doing business.
"It is painful that we have to alight outside town, and at times have to take boda bodas to the market if one has heavy luggage. The county should have allowed the matatus to drop off passengers in town and leave without delay," said Mr Oduor.
Alice Nyawanga, who runs a shop in town, said, "There are many other parameters to use on Kinyanjui's scorecard. We will vote based on his performance by the time his term expires, and on which candidates will be facing off against him."
Andrew Nyabuto, a political analyst, also warned that it might not be easy to unseat Kinyanjui based solely on his decision to decongest the town.
"Matatu operators should not be too sure that just because they were evicted, every other voter is against Kinyanjui. The sector controls just a portion of the votes, which may not significantly affect the outcome of the polls," said Mr Nyabuto.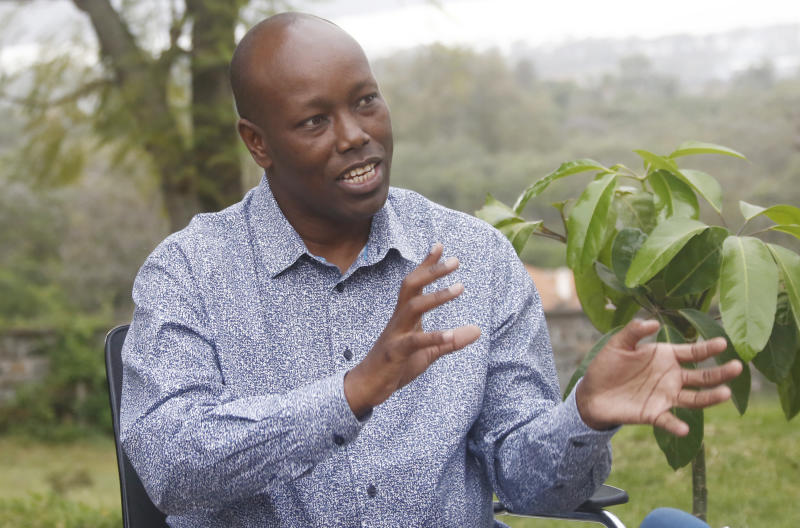 The governor, however, insisted that the pain being felt will soon turn into smiles once his plan for the city is realised.
"Already, we have Sh100 million and land for construction of a modern bus park. At the sidelines of the proposed bus park we have broken ground for a Sh600 million market," said Kinyanjui.
Vowing that he will not be distracted, Kinyanjui, who is the chairman of the Transport and Urban Development Committee at the Council of Governors, said he is focused on implementing policies that will benefit all residents.
"I won't be the person who came into office and did nothing because of threats. The public is not naive. He who wants to lead an orchestra must turn his back on the audience and first focus on the orchestra. Cheering will come at the end," he said.
Gitile Naituli, a professor of leadership and management at Multimedia University, said Kinyanjui should expect a ripple effect on his political career, but noted that the situation can still be salvaged.
"Kinyanjui's work as a governor will speak for or against him. He should, however, not dismiss the threats made by those in the matatu sector. It is such informal sectors that carry much influence in Kenya's politics," said Mr Naituli.
According to Naituli, the governor should engage with the aggrieved players in the transport sector and strike a balance that will quell the anger they currently habour.
"Nobody should assume they have monopoly of knowledge. Through dialogue, the matter can be cured. His administration and the matatu sector leadership should not take a fixed stand as it is now," he said.
Tough decisions
But Kinyanjui said the time is ripe for tough decisions to be made and implemented.
"Development is not a place you arrive at. It is a progressive journey. If you wait to have everything before you make the first move, you will never reach your destination. We have made a move and the municipal board is working tirelessly to address emerging challenges.
"We have a Sh3.2 billion water and sewer lines expansion project coming up. We have plans on social regeneration and non-motorised transport for the town. All these cannot be done at a go. We should focus on gradual improvement. Any step forward is worth taking," the governor said.
Kinyanjui said that the relocation of the terminus and construction of a wholesale market outside town will go a long way in growing the town, whose expansion has over the years been constrained by the Menengai Crater, Lake Nakuru and the railway line.
"We don't want a city which is a chain of shops all concentrated along one street. We are spreading the town to other areas. People should momentarily accept to use a diversion, which may not be convenient, as they wait for the main road to be completed."