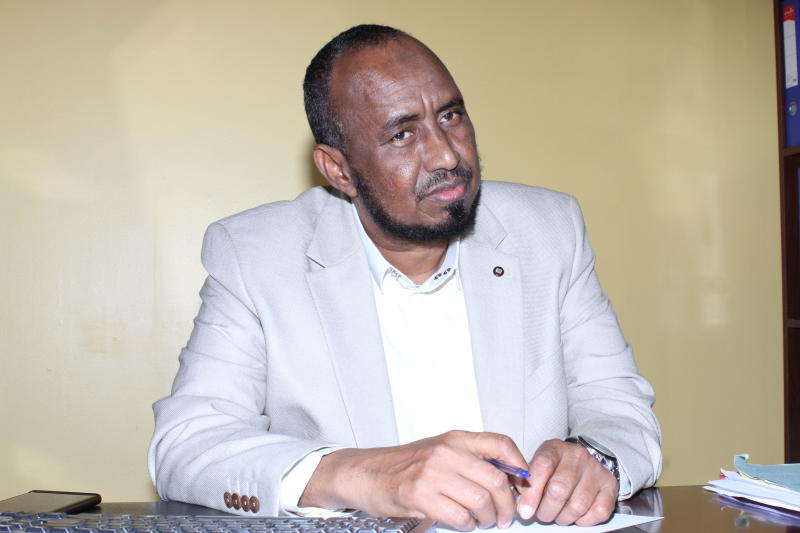 When Mohammed Osman realised the dearth of information suffered by pastoralist communities such as Somalis and Boranas, he decided to venture into media business. He burned with a desire to keep the communities informed about what was happening both locally and globally. In 2005, he started Star FM, a radio station based in Garissa, which today is thriving beyond his expectations.
Why, despite numerous challenges, did you chose to venture into the media business?
Businesses are about the generation of profits. With media, you get an opportunity to earn returns even as you offer an essential service, which makes it even a more attractive venture.
So you noticed an information gap among the communities that needed to be filled and jumped at the opportunity to earn a profit?
Exactly. Somalis and other pastoralists have been alienated form the rest of the country for a while. Many hardly know what is happening beyond their immediate neighbourhoods. People in Northern Kenya had for long depended on Radio Mogadishu for news until the Somali nation descended into chaos in the 1990s and the station closed. Before Star FM started broadcasting in the Somali language in 2005, the Northern region was in darkness in terms of media exposure. That was the gap that attracted me into media business.
Read More
Tell us how you started.
Starting a radio station from nothing was not easy. In 2005, Garissa had no electricity connection. I was forced to purchase a diesel generator to power my equipment. The transmitters were also not of great quality and kept breaking down. There were no well-trained journalists who could broadcast in Somali. We were forced to be on air for only two hours a day - between 4pm and 6pm. Despite all that, we kept growing and now we are a force in Northern Kenya.
How did the local population react when you hit the airwaves?
The Somalis were happy and tuned in to the station immediately we started. They called and sent text messages commenting on the topical issues we raised. During those early years, there were elections and a constitutional referendum that was on the way. Issues such as drought, cattle rustling and denial of State services were served in our broadcast menu.
The debates we raised lit up the North. The station became very important to the residents. We were able to expand to Mandera, Daadab and Kakuma. We also started broadcasting in Borana and Kiswahili. When devolution knocked, county governments embraced our work even more passionately.
How does the station make money?
We have business entities that advertise with us. Sometimes, the government uses the station to pass information to residents and pays for it. We also partner with private organisations who wish to educate the communities through media; they pay us. The business has been rewarding.
Did you have a background in media?
Yes. I have worked in media for years. My background is in print media. I worked with Somali Press as an editor in chief until 1994. In 2002 l started The Horn Star, a newspaper that was based in Eastleigh. It majorly focused on issues that affected refugees. l closed it down when l launched Star FM.
With more players eating into your niche market, how do you handle the competition?
I was the first to broadcast in Somali and Borana. I believe that being the first gives you an edge over others who come later. I have also invested heavily in the station to ensure we produce quality work that is attractive to our audience.
How have you managed to measure success?
Research undertaken by various independent entities show we are the preferred station in the larger Northern region. In 2010, Star FM received a CNN African award for its excellent work.
Star FM is celebrating 15 years of existence. What are your future plans?
We have been on air long enough and it hasn't been easy. In terms of coverage of the entire Northern region, we are at 80 per cent.
If we can cover the whole 100 per cent, that can be a great achievement. Communities like Somali and Borana are scattered across the country. We need to reach all of them. We also want to reach listeners in Southern Somalia across the border.