How I built a business that can run without me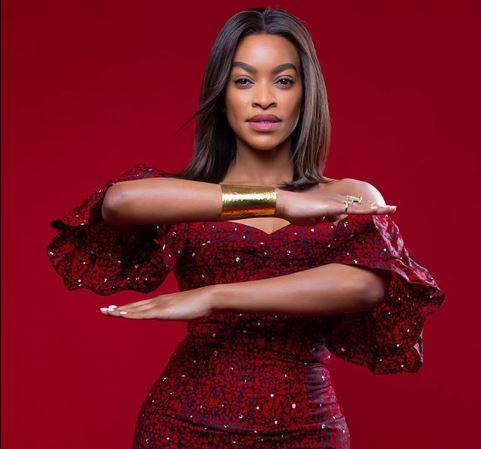 Is your business overly reliant on your constant supervision and input? Then it might be suffering from owner dependency.
Veronica Nyabuto, founder and creator of Verushka Wigs and Verose By Verushka Wigs, found herself in this predicament when she started her business.
After working for six years in the financial sector, the last two of which she spent at Iroko Capital in Nigeria, she came back home to Kenya to interview for a position that fell through at the last minute.
Jobless, she started spending lots of time online applying for jobs. At around the same time, her hair was natural so she would watch hair tutorial videos on YouTube, looking for quick and simple ways to maintain her afro.
"I came across a video of a lady making her own wig and my interest was piqued. I ordered the tools and hair required and created two wigs. I wore one and sold the other to a friend," Veronica says.
And that's how she started her business – working from home, constructing and customising wigs that she sold to friends and family.
As demand grew, Veronica partnered with factories in Asia to create several wig prototypes.
Take a quick survey and help us improve our website!
Take a survey
"I eventually moved out of home and opened my first flagship store in 2017 that specialised in bespoke luxury wigs branded as Verushka Wigs. In 2019, we expanded our brand and opened our second store, Verose Wigs by Verushka Wigs, which focused on providing affordable human hair wigs," Veronica says.
But she soon realised her business was overly dependent on her when she took a long vacation a few years ago.
"Customers were used to working with only me, and I did not have a plan in place on how my business would run in my absence," she says.
Veronica believes that starting the business from home was a major contributing factor: she was a one-person team. She oversaw everything pertaining to the business.
"Customers generally love the personalised attention of owner-dependent businesses. But as long as the business was dependent on me, I couldn't take time off and my team was not empowered and trained enough to make decisions and handle any matters arising," she says.
"I was so needed within the businesses that I was always busy working within the business as opposed to working on it and creating growth plans. I realised within the first year of operations that I needed to build a team and structures that would not heavily rely on my presence and daily input."
She shares her tips on how to build a business that thrives without the constant input of the owner.
Immerse yourself in the processes first
"At the outset, owner dependency is not totally a bad thing. Today when I look back, it helped me gauge and assess the needs and growth plan of my business," Veronica says.
She got insights into what her business needs to grow and this allowed her to build designated roles and come up with detailed methods of operating.
"It also gave me a lens into my business that enabled me to know which roles were overlapping and could be combined to be executed by one person. This has allowed me to keep my operating model lean and efficient – which has been a huge blessing during this Covid-19 period," she adds.
Veronica opted to take a series of gradual, continuous approaches to change, and she reiterates that these approaches to stepping away are greatly guided by an owner who knows the needs of his or her business.
Document procedures for all tasks
Write down every standard operating procedure, including tasks as mundane as store opening and closing. Apart from keeping your company running smoothly, documentation also acts as a reminder of what is acceptable and unacceptable at work.
Constantly test processes and ask for feedback from both your team and customers. This can be as simple as asking family and friends to pose as new customers and report on their experience.
Quit micromanaging
Veronica says you should allow your management team to lead as needed. Granted, you might feel uneasy about giving up control, but remember why you're doing it – a business that can't run smoothly without your presence doesn't have much of a future.
Hiring right, training, and nurturing your team's potential and talent will help you with the process of letting go of some of the control.
Delegate tasks and empower the team to make decisions by spelling out your expectations and providing them with the tools they need to do the work efficiently.
Delegating management to others shows that you trust them (which, studies show, improves employee proactivity), and importantly, it clues your team in on the important aspects of the business.
Have structures
Structures are the engines that enable productivity and give your business a lifeline that doesn't depend on your skills alone.
You've hired your team for a reason, and your business shouldn't come to a standstill the minute you step out the door.
Clearly define the rules of the company, everyone's role and what you expect from them, and always ask for feedback to ensure the whole team understands the goals of the business. This will also help build a culture of accountability.