Firms that built empires on the power of pennies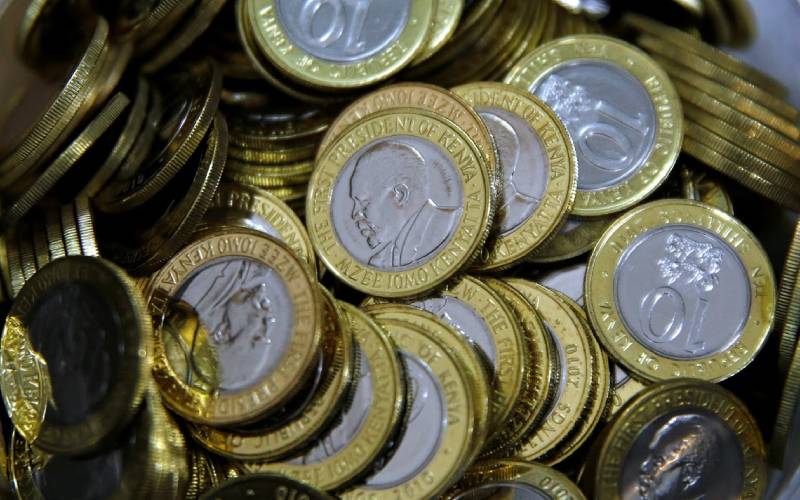 The balance sheet of some of Kenya's most successful companies is as diverse as their history.
For some of them, they became corporate giants by defying conventional wisdom whereby, while their rivals went after the few elites with heaps of banknotes, they targeted the millions of Kenyans with nothing more than pennies to their names.
This is the bottom-of-the-pyramid (BOP) customer base that had largely been excluded from the new market economy in most developing economies. But Safaricom, Equity Bank and East African Breweries Ltd (EABL) did just that.
Today, the three firms have a combined market capitalisation, or total wealth at the Nairobi Securities Exchange (NSE), of Sh1.5 trillion, representing 68 per cent of the same.
And with their expansive balance sheets, they are firmly rooted like a Mugumo tree.
Although seven out of 10 Kenyans could not afford a bottle of branded beer; sustain a telephone conversation for a minute, or put money in the bank, they still wanted a taste of the good life.
This, experts say, is what these firms capitalised on to transform themselves into the profit machines they are today.
Here is how the three companies made it big by targeting the masses: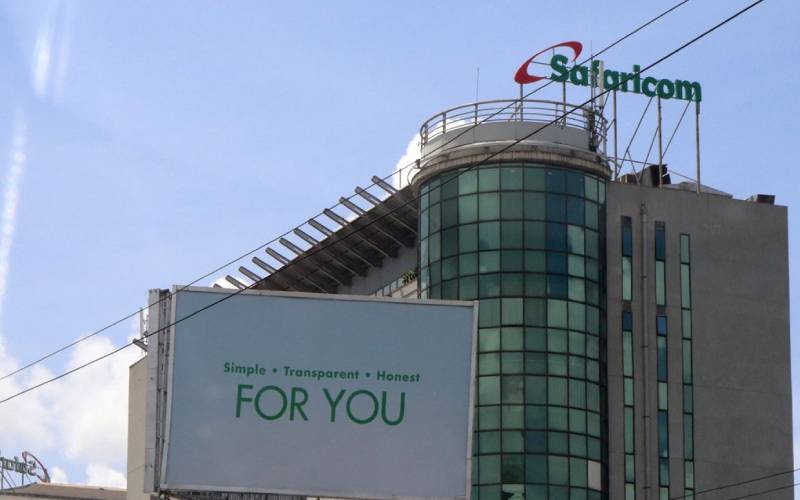 Safaricom's per second billing
Before the telecommunications environment was liberalised, Kenyans painstakingly connected with their loved ones through handwritten letters.
Often, they would send a long list of greeting messages to friends and relatives on the radio.
"Salamu ni nusu ya kuonana (greetings are as good as seeing one another)," a radio presenter would say after rapping through the names. If only they could talk to each other.
Of course, there were fixed lines for those who wanted to talk to a relative or friend that was far-off. But this was largely a preserve of the affluent.
There was a slight change when Kenya registered its first mobile operator KenCell, which is now known as Airtel Kenya, in early 2000.
But by the time Safaricom joined it six months later in October, the country only had 85,000 subscribers against a population of 29 million.
Safaricom, then a joint venture between United Kingdom's Vodafone and Telkom, quickly got to work. Instead of the per-minute billing that was in place, it introduced per-second billing.
The cost of a Sim card was slashed by half to Sh2,500 from Sh5,000.
The new telco also introduced a toll-free customer line.
Safaricom Foundation Managing Director Joseph Ogutu is among the people who were there at the start of Safaricom.
Mr Ogutu noted in a recent article as the telco marked its 20th anniversary that from the onset, the strategy was to take the mobile phone to the masses.
"The idea was that most people do not terminate their calls to the minute and Safaricom opted to only charge subscribers for the resources they used," explained Ogutu.
He explained that the telco wanted to include more people, particularly from the working class and informal sector in the mobile revolution.
In a country where people were used to "beeping," per-minute billing was not going to appeal to the masses. One year later, Safaricom subscriber base hit the 300,000 mark.
Multinationals such as Unilever through its subsidiary Hindustan Unilever in India had already been experimenting with the BOP model. The evangelism of BOP was then spread by the late C K Prahalad, who argued that there is a market and profits in this segment in his book The Fortune at the Bottom of the Pyramid.
In Kenya, Unilever repackaged their products, including detergents such as Omo and its Blue Band margarine into small, affordable sachets.
But Safaricom perfected the kadogo economy as BOP came to be known in Kenya by extending it to service provision. The price of a sim card was slashed further down to Sh99 in 2002.
Led by Micheal Joseph, the telco would subsequently introduce Sh100 airtime and follow it up with that of Sh50, Sh20 and Sh10.
Having noticed Kenyans' peculiar habit of "beeping," Safaricom unveiled such services as Sambaza, where those with credit could give those without. Other services that were introduced for Wanjiku were flashbacks and "please call me." And recently it introduced reversed calls to this list.
By 2004, the company's profits had already touched unheard-of levels of Sh5 billion. A year later, subscribers increased to three million.
According to Prof Bitange Ndemo, a lecturer at the University of Nairobi and former ICT Permanent Secretary, Bamba 20 (the Sh20 airtime) constituted almost 50 per cent of the company's revenues. Today, Safaricom, which is listed at the NSE, is arguably the most profitable company in the region.
After Safaricom waived fees on the transactions of Sh1,000 and below, M-Pesa revenues dropped by Sh6 billion.
This, according to Gerishon Ikiara, an economist and former Transport Permanent Secretary, showed how the small sums sent by millions of Kenyans can snowball into something huge. Central Bank of Kenya estimates show that over 85 per cent of mobile money transactions are below Sh1,000.
"That number, whether it is 10 cents or 50 cents, becomes a big river," said Ikiara.
Safaricom CEO Peter Ndegwa said the telco's products are tailored to the needs of the market.
"We are a mass-market business, and we have continued to address the needs of customers," he said. Some of the mass-market products that Safaricom has unveiled recently are Lipa Mdogo, aimed at enabling the poor to acquire 4G-enabled smartphones. They intend to have 100 per cent 4G coverage by the end of the year.
In partnership with commercial banks, Safaricom has also offered credit facilities to the masses helping solve the problem of financial inclusion to millions of Kenyans.
Some of these products include M-Shwari and KCB-M-Pesa, credit and savings facilities.
"We continue to be brand champion for poor people - the mama mboga, boda boda rider," said Ndegwa.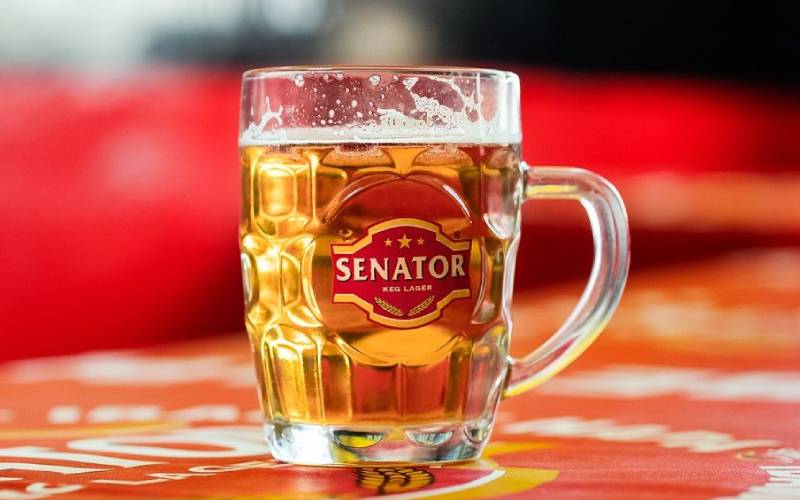 Even the poor can drink beer
Meanwhile, as Equity became a commercial bank in 2002, British beer maker Diageo, through its Kenyan subsidiary, EABL, experimented with a new beer for Wanjiku - Senator Keg.
The beer's name was inspired by the election of Barack Obama, whose father was Kenyan, as the Senator for Illinois in the US.
By then, most of EABL's adverts screamed: "Baada ya Kazi ni Tusker."
A majority of Kenyans also wanted to unwind after a hard day's work. And unwind they did, just not with the branded beer as that would mean sacrificing a meal. EABL insisted the high cost of beer was due to increased taxes levied on alcoholic drinks.
Unable to afford branded beer, millions of ordinary Kenyans sneaked into illegal drinking dens for their fill of illicit liquor. Most of them were poisonous. Those who were lucky to make it to the next day, unfortunately, went blind. Indulgence often turned into grief.
With customers moving to cheap, and at times illicit drinks, EABL's sales plunged. The cost of producing beer - sourcing for the raw materials, packaging, distribution and taxes - meant that winning back the masses would be an uphill task.
However, EABL found a way around it.
While a typical beer is made from malt, water, yeast and hop. To produce malt, the brewer replaced barley with sorghum which could easily be sourced from local growers. The company thus capitalised on cheap local labour.
Also, through innovation, the company was able to make beer for the first time without hops.
Hops are the flowers, or cones, of a plant called Humulus. While they help to keep beer fresher for longer and retain its head of foam, they also make the production of beer in Kenya expensive.
Without formal distribution channels, the company worked with a few distributors who then funnelled the beer to tens of thousands of small bars and roadside establishments.
To cut on the cost of packaging, the beer was going to be served in transparent plastic cups. The beer itself is packaged in kegs.
The company also distributed specially designed hand pumps to bar attendants to dispense the beer.
And to top it up, the company brokered the removal of taxes on Senator Keg as a means to fight the consumption of illicit brews.
In the end, a cup of Senator retailed at between Sh15 and Sh20, a fifth of the price of Tusker beer.
Since its launch, except when the government introduced taxes on the drink, the brand gained 40 per cent of the Kenyan beer market, according to a study that appeared in a London Business School publication in November 2012.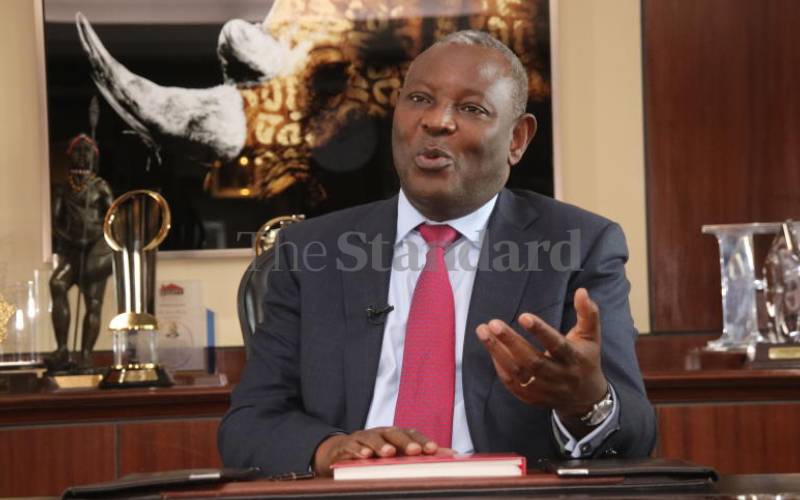 From mattress account to equity account at zero charges
Away from the telecommunications sector, something big was happening in the banking industry, one that catapulted Equity from a village bank to one of the most profitable financial service providers in the region.
The kadogo economy, in this case, was micro-lending. It was championed by James Mwangi, who was tapped to turn around the fortunes of an insolvent Equity Building Society.
Equity Building Society was set up in 1984 to provide financial services to the common mwananchi. And Mwangi understood that there was nothing wrong with that model.
At the time, many Kenyans might have earned peanuts like Mwangi's mother back in Rwathia, a sleepy village in Murang'a County, but they too wanted financial services.
"The test was: was my late mother Grace [Mwangi] able to bank? Grace had not gone to any formal school, and she was a small-scale farmer just selling her milk from two cows and selling her tea from her small-scale farm.And if it was good for my mother Grace, then it was good for everybody," said Mwangi in an interview with Financial Standard.
And because his mother had no formal schooling, he needed to strip jargon from banking. "It must be layman's language," said Mwangi.
The need to be closer to their customers would inform their decision to come up with agency banking.
"Because my mother before finding Equity she used to bank with the shopkeeper - Gakungu wa Muna, he was her banker. She could go and take goods on credit. At the end of the month when her tea is paid, then she could pay the shopkeeper."
That gave him another idea of digitising agency banking. "We allowed them to lend on our behalf because Gakungu knew my mother, and essentially we became the pioneers of agency banking in the world," he added.
The growth was phenomenal. By 2004, when Equity transformed into a commercial bank from a microfinance institution, there were only a million deposit accounts.
Its market share of one per cent was 14 rungs lower than that of Barclays Bank of Kenya's at 19.4 per cent. Its deposits were Sh5 billion, just six per cent of Barclay's, a British lender that had been around way before Kenya got its independence.
But eight years later, Equity would become the largest bank in market size behind KCB Bank and the most profitable to boot.
In the 1990s, banks were snobbish. They didn't think the poor had money. Also, their income was unreliably erratic. Banks slammed their doors on Wanjiku, and she clammed up with her money.
"It is Mwangi who realised that the old coffee farmer kept all his money in his house," said Euclid Capital's Ndoho, inferring to Equity Bank's start as a bank for coffee farmers.
"This old man needed to put his money in a safe environment, and if possible, multiply it by borrowing and increasing his yields."
However, for every five individuals, three of them reported using family, friends, neighbours or some secret hiding place for their financial service.