East Africa goes for two oil pipelines despite low crude volumes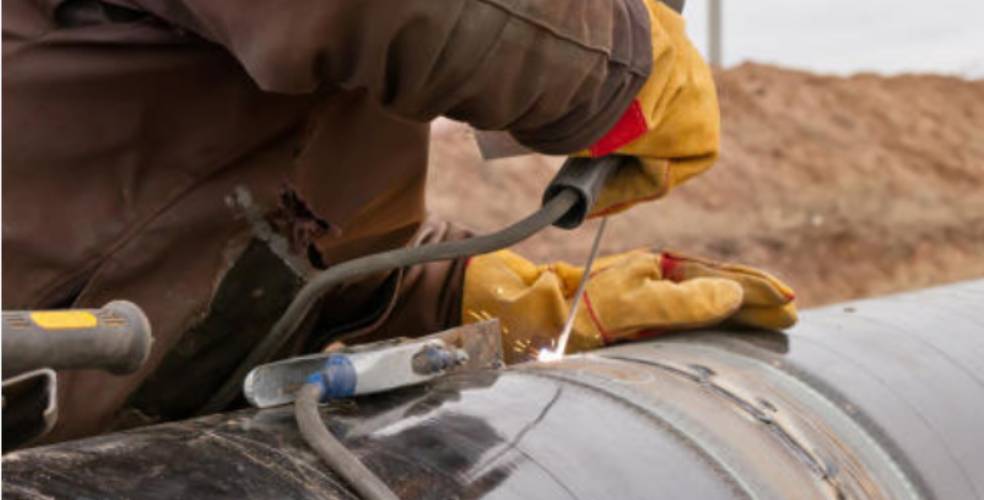 There is perhaps no going back for Kenya and Uganda, with the two countries bent on taking different routes in building a crude oil pipeline. This is despite consensus that one project could hugely benefit from economies of scale compared to two.
The move follows Sunday's signing of agreements between Uganda, Tanzania and Total Oil, which paves way for the construction of the crude oil pipeline that will stretch from Hoima in Western Uganda, where the oil fields are located to the Port of Tanga on the Tanzanian coast.
Total Oil, which is the operator of the Ugandan oil blocks, now gets the go-ahead to start giving contracts for the construction of the pipeline.
The deal moves Uganda closer to becoming an oil producer as well as an exporter. In a joint communique issued on Sunday, Uganda and Tanzania said "the companies can now launch the East African Crude Oil Pipeline (EACOP) project and award the main engineering, procurement and construction contracts."
The Sh380 billion ($3.5 billion) EACOP from Hoima to Tanga port is expected to raise the profile of Tanzania's central transport corridor.
It will possibly weaken Kenya's Lamu Port South Sudan Ethiopia (Lapsset) transport corridor.
There had been plans to build a joint pipeline between Kenya and Uganda that would start in Western Uganda, traverse through Lokichar to Lamu Port. Uganda however ditched Kenya for Tanzania to put up the 1,445-kilometre pipeline.
Take a quick survey and help us improve our website!
Take a survey
Kenya has in the recent past insisted that it was always going to build a pipeline, irrespective of what happens between Uganda and Tanzania.
When Uganda was on board, the Kenya pipeline – which will be a key feature for Lapsset Corridor – was more attractive. It was expected to enable the two countries to enjoy the economies of scale in the construction phase as well as its operations.
"Kenya, of course, is a brother country, just like Tanzania. However, historically, there is this unique role of Tanzania," said Ugandan President Yoweri Museveni, in reference to the role that Tanzania played in the country's regime change by helping topple Idi Amin in the 1980s.
He spoke on Sunday when Total Oil and the two countries signed the agreement. Diverting the pipeline to Tanzania was dramatic and at one point saw Kenya senior Energy Ministry officials including the Cabinet Secretary Charles Keter and Principal Secretary Joseph Njoroge denied entry into Tanzania and their passports confiscated.
The energy ministry officials – which then had the expanded mandate of energy and petroleum – was to accompany their Ugandans counterparts on an inspection tour of the facilities that the crude oil pipeline would use.
Despite the need to 'repay' Tanzania for what former President Julius Nyerere did in the 1980s to help Museveni ascend to power, the Ugandan President also noted that routing Uganda's oil through Kenya would have been more expensive.
Tanzania had given tax concessions, which Museveni noted would keep the tariff charged on oil companies to use the pipeline low.
The oil companies are expected to pay Sh1,430 ($13.03) to move a barrel of crude oil from Hoima to Tanga, in comparison to a projected Sh1,722 ($15.8) per barrel they would have paid to move it through the Lokichar-Lamu Route.
Tanzania had also noted the high cost of land acquisition in Kenya that may have pushed up the cost of construction while Total Oil had cited the security risk due to Lamu's proximity with Somalia.
Museveni also appears not done with pulling the rug under Kenya's feet. In his Sunday speech, the Ugandan president noted that the pipeline corridor could rival Kenya's Lapsset and appears to be making a pitch to South Sudan to join in the pipeline project.
"This pipeline project, can be a core of bigger developments if the brothers in Congo-Kinshasa and South Sudan choose to also use it for their oil," said Museveni, adding that it could also be used in the moving gas from Tanzania and Mozambique to the rest of East Africa region.
"At the maximum, it can carry 230,000 barrels per day. Besides, the same corridor can take a return gas pipeline, supplying Tanzanian and Mozambique gas to Uganda and the Great Lakes region."
Uganda, a landlocked country is a key player in Kenya's development of the Lapsset project, with the expectations that a pipeline could improve the country's logistics in exporting crude oil, currently dependent on its northern neighbour's Port Sudan.
Uganda is also in plans to build a refinery, a project Museveni noted had not been welcome by oil companies that preferred exporting all the oil that will be pumped out of the Albertine project.
He had invited other East African countries to join the pipeline that he notes will save the region billions of dollars spent on importing petroleum products. Kenya is yet to take up the offer.
The separate pipeline projects are despite both Kenya and Uganda having made modest oil discoveries. Kenya holds an estimated 560 million barrels of recoverable oil in Blocks 13T and 10BB.
While Uganda is relatively higher at 6.5 billion barrels, it is still way low when compared to oil producers such as Nigeria, which according to the Organisation of the Petroleum Exporting Countries (Opec) has 36.9 billion barrels of proven crude oil reserves. The country is still discovering more through continuous exploration.
Analysts say one project could have been ok while building a refinery should have been informed by factors such as whether it can produce petroleum products at a lower cost or at par with what is imported through the Kenyan and the Tanzanian ports
"My view has been that of synergising instead of competing. How we can come together to ensure that instead of competing, we are working together to share opportunities that exist," said Mwendia Nyaga, an oil and gas expert.
Nyaga, who spoke at an Africa Energy Chamber's oil and gas webinar last year, noted that other than moving Kenya and Uganda's oil, a crude oil pipeline along the Lapsset corridor would come in handy for South Sudan as it is shorter than exporting it through Port Sudan.
He said combining the product from Uganda, Kenya and South Sudan would have made a pipeline cost-effective. "The initial discussion about crude oil pipeline was not about Kenyan or Ugandan oil but South Sudan oil. The idea was that it would be nearer to the Indian Ocean than exporting it through Port Sudan. That was considered as a service that Kenya can offer to South Sudan. Later, there were discoveries in Uganda and Kenya and this story started to evolve," he said.
"The potential of combining all these transportation as one is certainly going to bring a high level of economies of scale. You can build a bigger pipeline and the per-barrel cost of moving the oil is lower."
Brian Muriuki, the managing director of Shell in Ghana, said Kenya and Uganda's pipelines may have had a geopolitical angle.