Perfume traders revel in sweet smell of profits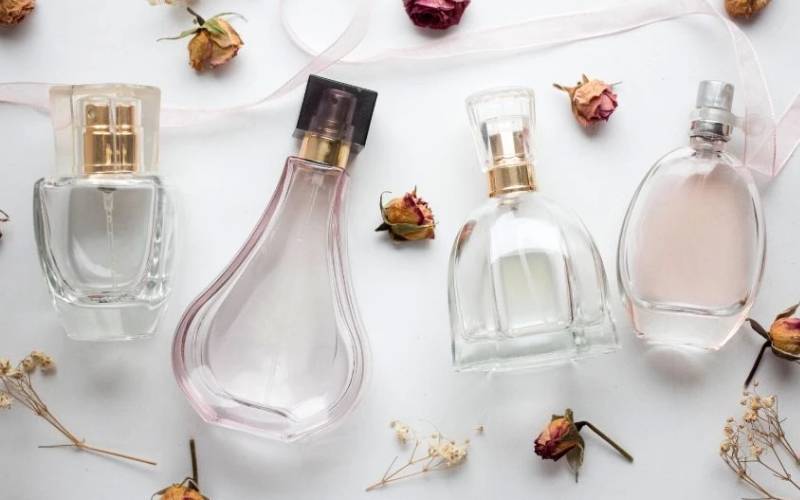 "No elegance is possible without perfume. It is the unseen, unforgettable, ultimate accessory," said French beauty entrepreneur Coco Chanel.
She would go on to create a multi-billion dollar beauty empire boasting of one of the world's best known perfumes, the Chanel No 5.
The business of fragrance is gaining traction in the country, more so in the capital Nairobi where many beauty shops have cropped up.
At every turn in the Central Business District (CBD) there seems to be a perfume refill business offering doses of knock-off perfumes from as little as Sh100.
To be a cut above the rest and create a distinct "African perfume" some local beauty entrepreneurs have also ventured into the fragrance making business.
Demand for a signature scent among the aspiring class, which can easily distinguish between perfume and cologne, has also been steadily rising over the years.
At Super Duper Cosmetics, along Kimathi Street Anna Njoroge-Ngaruiya has just launched Diani Magic, her latest product offering in her beauty line.
Take a quick survey and help us improve our website!
Take a survey
She is one of the local manufacturers of fragrances and beauty products.
After a long stint in the US, Ms Njoroge, who has a finance background saw a gap in the local beauty market and decided to come back.
In 2016, she set up shop trading under the brand name of Ythera. Now, her portfolio also includes facial care, cologne, deodorant and personal care products.
"I was in the US for a long time. I was moving back home and there was a need to support local brands but there was a specific standard I was used to which I couldn't find here," she said in an interview.
She says that costs for beauty care that matched quality standards were mostly imports that were sold at high prices.
"I thought about it. Why can't we make our own? So I decided to set up a brand which is inspired by the power of the African women who is limitless," she said.
Her first products were body scents and she has since established a factory in Kikuyu, where she packages her beauty products.
She now imports fragrances from France cutting the red tape for access to high quality raw material.
She sells her products in over 26 local stores and across the region in countries such as Tanzania and Burundi.
According to her, sourcing the raw materials directly helps her control the supply chain ensuring that the quality remains top notch.
However, she notes that even though the selling point of her brand is "locally manufactured," gaining acceptance is not easy.
"Funny enough it would be easier and cheaper to manufacture and import in China," she said.
"But as an African believe that for us to develop we need to develop local industries," she adds signaling the importance she places making her products in Kenya.
She further notes that regulatory hurdles are the biggest challenge for her business.
"There are many days in the mornings when I wake up and ask why I should continue. But the answer is bigger than me because I get to create employment," she said.
Another challenge has been convincing people to purchase the product as it's truly Kenyan.
Packaging has also been an issue with most companies doing substandard work, she observes. Is it also local?
Competition has also been raising as local beauty entrepreneurs wrestle for a slice of the lucrative industry.
For the entrepreneurs, establishing a business model that makes their brand more visible Ms Ngaruiya says they target walk in shops to place their products.
"We need to put those products where that woman shops. It doesn't have to be supermarkets because they take a while to pick up at the beginning we also had very few stock keeping units (skus)," she said.
Cost of production is also an issue including import duty, she notes.
"Currently, freight is very expensive. The shilling is also weak since we import and owing to the Covid-19 economic slowdown we can't increase prices of our products," she said.
[email protected]@standardmedia.co.ke