Delayed pacts derail Middle East jobs deal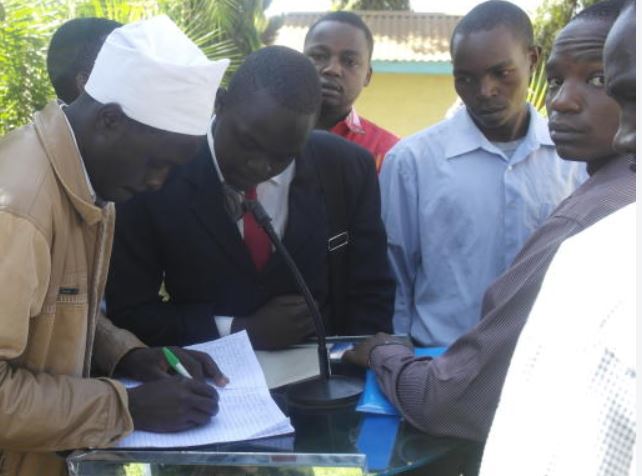 The Government's slow implementation of the Bilateral Labour Agreement (BLA) signed between Kenya and Saudi Arabia is denying Kenyans lucrative job opportunities in the Middle East.
This is despite the two countries inking the deal to better the terms and conditions of Kenyans working in the Middle East.
The BLA, which was meant to be operational last year, could have seen domestic workers earn higher perks among other benefits such as minimum wage of Sh40,000, allowances, overtime pay, life insurance, housing and food.
The agreement was also meant to address issues such as the gap occasioned by domestic workers when they change employers during the contract period.
Last year, Saudi Arabia ambassador to Kenya Mohammed Khayat, who met the then Labour and Social Protection CS Ukur Yatani, now Treasury, said the Saudi Kingdom is a key destination for migrant domestic workers, hosting between 100,000 to 130,000 Kenyan immigrant workers.
The then Principal Secretary State Department for Labour Eng Peter Tum said there were 29,448 Kenyan migrant workers cleared to work in Saudi Arabia as home care managers between March 2019 and January 2020.
Online portal
According to acting National Employment Authority (NEA) Director-General Edith Okoki, there are over 200,000 Kenyans working in Saudi Arabia alone.
This has seen the State seek to share information and consultations between the two countries on the challenges that might arise.
It was also agreed that recruitment of all job applications was to be done through an online portal - Musaned, which lists the rights and duties of domestic workers.
Musaned has eased contracting, providing accurate labour market information and offering speedy dispute resolution.
It also reduces pay delays since salaries are sent to employee's accounts directly, recruitment costs and increase transparency.
Others were to provide a safe house, a migrant welfare fund to assist workers in times of distress. It was also to ensure stringent requirements for registration of recruitment agencies.
The Association of Skilled Migrant Agencies of Kenya (ASMAK) bosses however blamed the government for the many job opportunities Kenyans are missing in the Middles East including huge monthly, annual remittances.
They also blamed the State for the challenges that the industry is having, including cases of mistreatment of workers that have been in the media for long now.
Tea and coffee
ASMAK Chairman Harun Ambenje noted that the immigrant labour market in the Middle East if fully tapped could bring in more money than what we get from tea and coffee.
"The Government from 2014 to 2019 banned recruitment of domestic workers to Saudi Arabia but opened it up until January last year after the BLA signing.
Since that time, we have taken to Saudi Arabia over 50,000 girls between March last year and February this year plus about 10,000 professional workers to Saudi Arabia," said Ambenje.
He said the basic average wages per month averages $240 (Sh24,000) per worker.
Kenyan migrant workers, according to Tum contribute hugely to the economy. "For instance, monthly remittances inflows in 2019 averaged $228.14 million (Sh23 billion)," said Tum.
Ms Okoki said Kenya has also initiated negotiations towards BLAs with Jordan, Kuwait, Oman and Bahrain.
Ambenje said the State through NEA has made tapping the migrant labour market hard, compared to Philippines, Bangladesh and India.
The Philippines ranks third after India and China as major recipients of remittances from immigrant labour markets. In 2016, the country received Sh2.7 trillion in money transfers.
Ms Okoki said, there are 320 registered recruitment agencies out of the 1,000 in the market that is operating illegally.