MCSK royalty disbursement figures unproven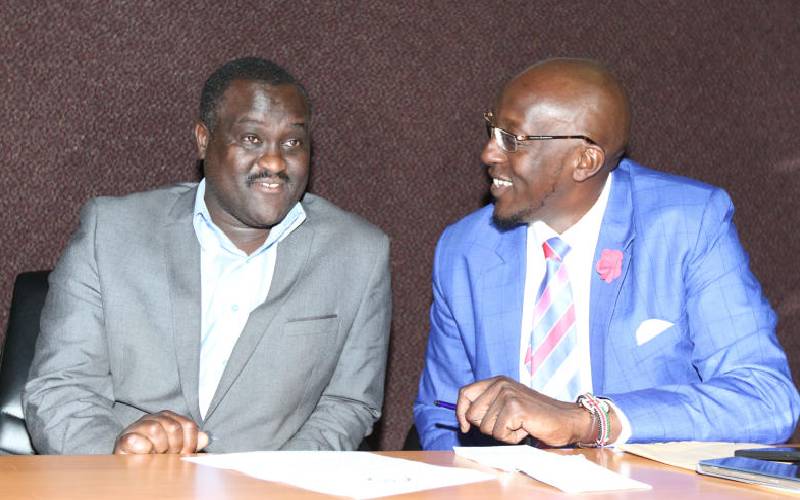 Last week, the Music Copyright Society of Kenya (MCSK) was on the spot over its distribution of royalties to local performing artistes.
The Content Management Organisation (CMO) that collects royalties on behalf of music producers and performing artistes sent 13,967 artists Sh2,500 each as royalties, sparking intense backlash.
"I would say that is the highest collection distribution that MCSK has ever done," said MCSK Chief Executive Milka Kulati who further explained that the Sh37 million royalties disbursement was from partial collections.
"Most of their music is being played by the broadcasters - radio and television and so far, we have not yet started collecting from broadcasters," she said.
And this is the crux of the matter and that makes MCSK's claim of issuing the highest disbursement difficult to verify.
On one hand, the royalties received were reportedly collected over two months from "public performance" of MCSK registered members' content and distributed through a general distribution formula, which means all artistes get an equal disbursement.
This could, as MCSK chief executive says, indeed be the highest distribution made from two-month collections of this category
However, MCSK has failed to give a breakdown of the collections made along the various categories and parameters. MCSK collects fees in terms of licensing to public premises that play music. The latest schedule published this year entails 27 wide-ranging categories that include aircraft, roadshows and elevators. Licence fees range from Sh5,000 per year to a percentage of income made such as the case for concerts.
The problem that continues to pit MCSK against its registered artistes has been the latter's failure to provide accurate and up to date data on the licence fees it collects from the various categories in each reporting period. This raises eyebrows given the fact that licensing is continuous and MCSK has in recent times engaged the help of the police to crack down on public places that have not paid the required fees.
In 2016, the CMO was put on the spot by music group Elani that claimed Sh16,000 royalties paid to them that year was not reflective of the massive airplay its songs were receiving.
MCSK later paid the group Sh300,000 as compensation after the issue caused an uproar with other artists sharing similar complaints.