Court halts cases against London Distillers boss in ownership battle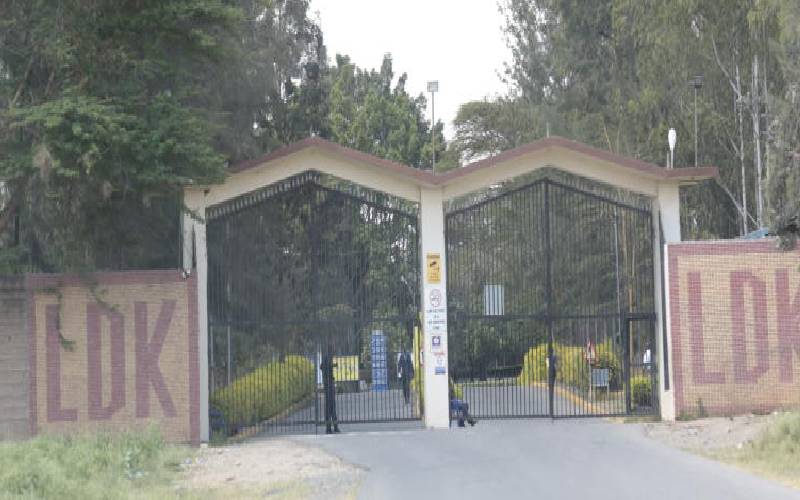 The High Court in Nairobi has halted criminal cases lodged against London Distillers founder Mohan Galot until a case he filed against the State and his nephews is heard and determined.
The orders by Justice James Makau give a new twist to the unending wrangles pitting the businessman against his nephews Pravin Galot, Rajesh Galot and Narendra Galot over ownership of Galot Industries, Manchester Outfitters (now King Woolen Mills) and Mohan Meakin Kenya (London Distillers Kenya Ltd).
The court also ordered the Director of Public Prosecutions Noordin Haji not to institute any new case against the tycoon and also barred the police from arresting or detaining him.
"A stay of any arrest, detention, and or institution of any fresh charges, criminal proceedings or trial of the first to fourth petitioners (Mohan, Rajeev Modi, Pushpinder Singh Mann and Jophece Yogo), the family members, employees, agents and or servants of the first petitioner similar to the charges facing first to fourth petitioners be and is hereby stayed," ruled Justice Makau.
According to Mohan, Galot Industries was incorporated on October 3, 1977, while King Woolen Mills (Manchester Outfitters) got its change of name on May 10, 1991.
London Distillers changed its name from Mohan Meakin on November 5, 2008. "The first petitioner (Mohan) being the subscriber, founder, governing principal shareholder and the chairman of the said companies has absolute powers donated by their memoranda and articles of association to appoint directors, company secretaries and employees," court papers filed by Mohan read in part.
Mr Mohan accused his nephews of colluding with senior Government officials to rob him of his investments.
He alleged that Pravin, Rajesh, and Narendra worked in cahoots with officials at the Registrar of Companies to change directorship of the four firms.
He claimed they went to an extent of obtaining a falsified CR 12 (official and legal confirmation or certificate) from the registry at Sheria House in Nairobi and accused Directorate of Criminal Investigations (DCI) of failing to investigate how Galot Industries file went missing from the Registrar of Companies.
According to Mohan, a former employee at the Registrar of Companies played part in the change of directorship and missing file in collusion with his nephews, noting there was a confession that the file was moved from Nairobi to an unknown place in Naivasha.
"The first and second respondents have refused to or declined to act on my reports regarding the illegal acts carried out and have further declined to offer protection and security to the petitioners," the court heard.
Mohan claimed that former DCI bosses gave the green light for his prosecution and for Pravin, Rajesh, and Narendra to operate as directors of the contested firms despite the Registrar of Companies affirming they were not.
He claimed that the Registrar of Companies, on January 1, 2016, confirmed that Mohan and Lalchand Parusharam Galot were the valid directors and shareholders of the Galot Industries which was incorporated on June 6, 1979. The court heard that Lalchand and Mohan held one management share each in the firm.
"Pravin Galot, Rajesh Galot, and Narendra Galot have committed acts of perjury in the presence and knowledge of the said officers of the first and second respondents that they are the directors of the fifth to eighth petitioners but no criminal charges have been preferred against them or proceedings commenced against them," he claimed.
"Pravin Glot, Rajesh Galot, and Narendra Galot have interfered with the peaceful management and administration of the fifth to eighth petitioners by making decisions adverse to their sound operations thus exposing them to risks."
There are seven cases touching on the ownership of the contested companies. They range from a succession suit before Nairobi Family Court to a Supreme Court one involving Manchester Outfitters.
Court records show that Mohan's lawyer Nelson Havi had written to the DPP complaining about the multiplicity of charges against him and about alleged abuse of powers by some of his officers.
Criminal complaint
He claimed he has not received any reply. "All the criminal cases instituted against the first to the fourth petitioners are interconnected and touch on the same issue of directorship, shareholding and extension of their mandates," court papers say.
"The issue of directorship has not been finalised. No criminal complaint and proceedings could, therefore, be maintained on the purported false premise and statements by Pravin Galot and Rajesh Galot."
Mohan in his submission claimed he had employed Pravin and Rajesh as managing director and director at Manchester Outfitters.
He said they were consequently sacked, but they allegedly declined to leave, claiming they were directors.
They also allegedly refused to leave his residence, which forced him to file two cases - HCC 55 of 2012 and H.C.ELC 2247 of 2007. The cases are still pending in court.
In reply, Pravin urged the court to dismiss his uncle's case. He told the court he was doing his reply on Rajesh's and Narendra's behalf.
He claimed there was a similar case before the court seeking to block the criminal cases.
"I feel cheated of my right to a fair hearing equality before the law because it seems that the said petitioners are succeeding in defeating my quest to get justice simply by filing multiplicity of suits and applications," he said in his reply.