Rotich's defence of high public debt unconvincing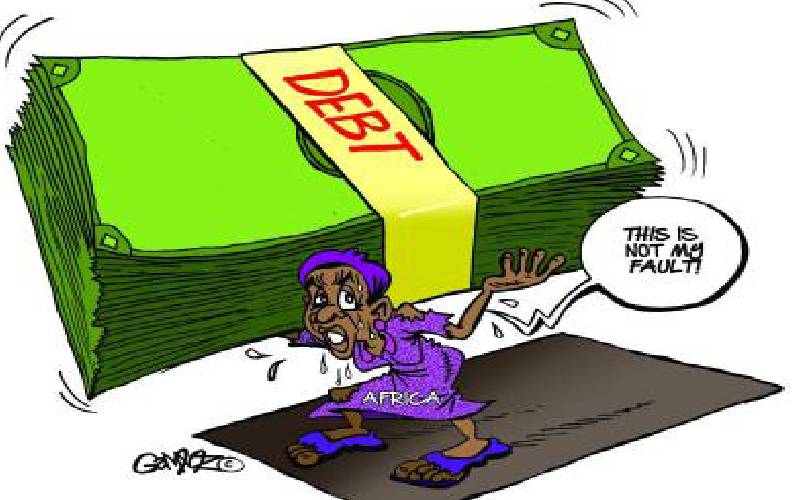 Treasury Cabinet Secretary Henry Rotich last week presented the 2019/2020 Budget, outlining how the Government would raise and spend Sh2.8 trillion in the financial year.
In his speech, CS Rotich sought to paint a rosy picture of the country's public debt position, insisting the Government is carrying out a successful fiscal consolidation plan.
"Kenya continues to meet its debt service obligations promptly with no accumulation of debt arrears," he said.
"Public debt is within sustainable levels and the debt burden is projected to decline over the medium term as we implement fiscal consolidation plan."
Rotich said Treasury maintained borrowing ceilings within the Medium-Term Debt Management Strategy and Public Finance Management, Act 2012 to minimise costs and risks on public debt and borrowing.
"In the coming financial year, we expect revenues, including Appropriation in Aid (A-i-A) of Sh2.1 trillion," he said.
"Expenditures and net lending are projected at Sh2.8 trillion, leaving a fiscal deficit including grants of Sh607.8 billion." In relation to GDP, this deficit translates to 5.6 per cent. While it is a decline from the 6.8 per cent reported in the 2018/2019 financial year, this is still almost twice the three per cent fiscal deficit ceiling. At the same time, there is an indication that the deficit could get worse in the coming financial year.
This is because in previous financial cycles the Kenya Revenue Authority (KRA) has fallen behind in revenue collection targets forcing the Treasury to draw up supplementary budgets in the course of the year and kicking the deficit can down the road.
"History has shown a tendency for the government to fail to adhere to its expenditure plans in the course of the year with upward adjustments during the supplementary budget particularly for the recurrent estimates," explained parliament's Budget and Appropriations Committee in its report.
And true to form, KRA failed to meet revenue collection targets by at least Sh100 billion and the government wrote two supplementary budgets.
The second one approved days before Rotich read his speech approved Sh80 billion more in largely recurrent expenditure. All this came even as Treasury went back to the World Bank for another Sh75 billion loan for budget support for the first time in decades.
Already, debt repayments take up more than 80 per cent of the consolidated fund services and the pressure is only bound to build as more commitments mature.
More than Sh1.2 trillion in domestic debt is set to mature by 2022 and the government will most likely turn to the debt market again or negotiate with lenders for a restructuring.