Kenya's ICT lead in Africa overstated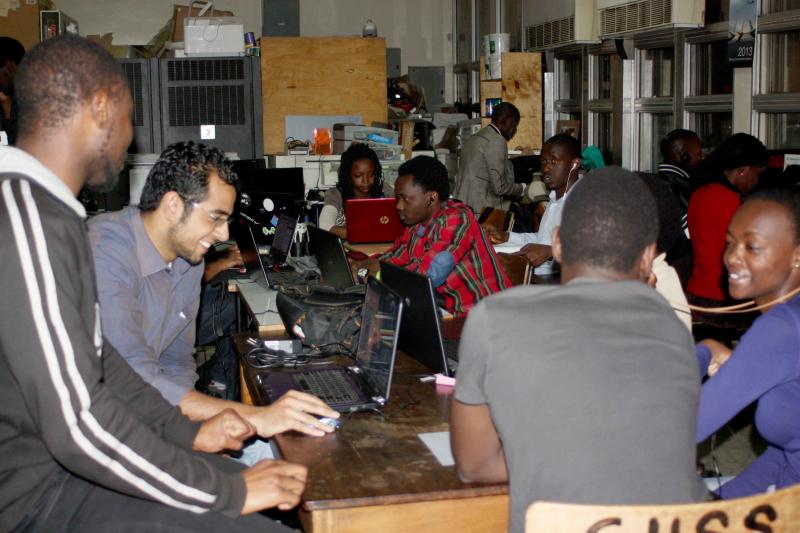 While giving his Madaraka Day speech last weekend President Uhuru Kenyatta sought to highlight some of the strides the country has made in recent times.
One of these was technology, which has always traditionally been one of the government's talking points to explain Kenya's economic advancement relative to regional peers.
"Our emerging technology companies attract more investment than any other country on the African continent," he said. "Evidence that the world recognises the skill and ingenuity of our youth." However, data from several reports paint a mixed picture of Kenya's position in the continent's ICT ecosystem. Kenya has over the years emerged as a regional hub for the trade of ICT goods and services.
The country's high literacy levels, large consumer base and strategic positioning as regional headquarters for multinational firms, have all contributed to creating a vibrant ICT ecosystem.
French venture Capital firm Partech Africa put Kenya in the lead in funding attracted last year at Sh34 billion, ahead of Nigeria (Sh30 billion) and South Africa (Sh25 billion).
This investment haul was realised by 13 companies including financial services firm Tala (Sh5 billion), Branch (Sh2 billion), Cellulant (Sh4.7 billion), food supplies firm Twiga Foods (Sh1 billion), energy company Dlight (Sh4.1 billion) and M-Kopa (Sh1 billion).
Over the years, however, Kenya has been losing its competitive edge, largely owing to policy shortfalls with countries such as Nigeria, Rwanda, and Ghana catching up and racing ahead. The World Bank Africa 2017 Competitiveness Report ranks Kenya second in innovation behind South Africa and fifth in technological readiness behind South Africa, Mauritius, Botswana, and Namibia.
Other reports aggregating the levels of private sector investment into Africa's tech sector last year averagely rank Kenya third in the flow of foreign direct investment.
According to Disrupt Africa which tracks investment into African start-ups annually, last year, Kenya ranked third in the number of startups funded and fourth in the total amount of money raised. It, however, goes beyond the dollar figures flowing into foreign-owned companies - most of which are headquartered outside the country.
The World Bank cautions that Kenya, fifth among the continent's most tech-savvy economies, is lagging behind in adopting ICT technologies.
"The availability and use of broadband technologies and infrastructure remain limited even among the regional leaders," explains the World Bank in part.
"Because participating in the digital economy requires adopting international ICT standards, it will be difficult for any African economy to compete in providing services or to benefit fully from receiving services."