Economic data on counties crucial for future planning
FINANCIAL STANDARD
By XN Iraki | February 19th 2019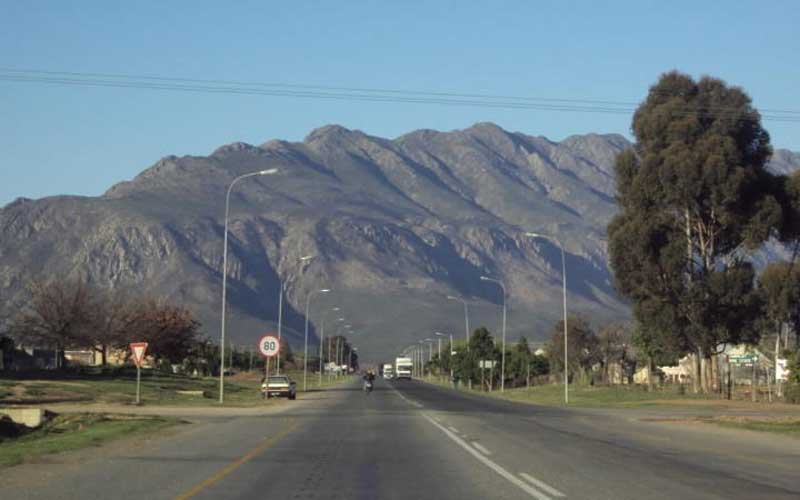 We can now tell in broad daylight who bakes the national cake, thanks to the recent Kenya National Bureau of Statistics (KNBS) report on counties.
We already knew who eats it and how through the Commission on Revenue Allocation (CRA) and its the formula.
Will this new data alter the revenue distribution formula to reward the "bakers"?
The launch of county gross product (CGP), the value of all goods and services produced in each county will cut through the fog of lies, misinformation, and myths.
The first casualty of this report is Nairobi which we have been made to believe contributes over 50 per cent of the national GDP.
To give credit where it's due, economist David Ndii had deflated the Nairobi's economic ego earlier but few took him seriously. His figure was 24 per cent, not very far from KNBS' 21.7 per cent. Data aside, I have always suspected without evidence that Nairobi's contribution to the Kenyan economy is exaggerated.
There are two reasons for this. One, Nairobi is a parasite; it depends on the countryside for everything from food to labour, water, and even security. Where are your security guards from?
Two, the city is a giant broker. Lots of men and women make money not because they work hard in Nairobi, but because they have better information on where to source goods and services cheaply.
Urban life
And they make their money instantly not like farmers who must wait for months to harvest their crops and sell.
The city promises everyone a good life but few get it. The few who make it serve as beacons to their villages with every boy and girl harbouring dreams of becoming a Nairobian one day.
The mystic of Nairobi endures for another reason - few rural folks visit Nairobi long enough to know the realities of urban life beyond the lights and skyscrapers. Over the years, good things seem to come from Nairobi, including "free" money during campaign periods.
The myth of Nairobi mimics the American myth. Few have ever been there. Most of what they know is from the movies. Will the disaggregated county data deflate the self-importance of Nairobians?
Will it stop rural-urban migration? In whispers, corruption also makes Nairobi attractive; you can steal and get maximum publicity!
Will politicians now call for the revision of the sharing formula to help the poor counties?
How will the counties react to the report? Will they say it has been doctored? Will they work harder to improve their contribution instead of asking for more money? The report confirms that urbanisation can catalyse economic growth.
Nairobi was the leading contributor in the study. Mombasa's contribution would be higher if it had a higher population.
Less highlighted is that the town's diversity spurs innovation. Cities attract the brightest minds and most ambitious in society. Where did all the top students in your school from kindergarten to university end up?
The next key contributors were Nakuru and Kiambu, with Mombasa coming in fourth. These counties have big populations which are highlighted during elections.
There is a clear link between people and economics. People run the economy and drive it through consumption and investment.
Machakos, Meru, Kisumu, Nyandarua, and Kakamega follow in that order. Machakos' close proximity to Nairobi has paid off. Have you noted the spillover of Nairobians to Machakos with new industries and residencies springing up?
The absence of Kajiado was surprising. One would have expected Kajiado to be in the same league with Machakos.
Why has Kajiado not benefited from Nairobi's economic spillover? Kisumu's urbanisation has made it rank higher. But its rank would be much higher if it was as diverse as Nairobi.
We can't ignore the natural resources, including fertile land which has catapulted Meru and Nyandarua to the top of the list. Of particular interest is Nyandarua, the home of the famous Happy Valley.
It is considered the backwaters of the former Central Province, with no industry except the once vibrant National Pencil Company, yet it beats Muranga, Kirinyaga, and Nyeri.
Turkana is yet to get the oil dividends. Though policies have often contributed to the difference in county wealth, nature has played a part with arid or semi-arid areas lagging behind.
What are the other takeaways from the inaugural report whose key objectives were to inform county economic development plans, estimate the revenue potential for each county, indicate the potential for private sector investment and also inform the economic progress at the county level?
The data on sectoral contribution is the most useful and counties should pay more attention to this than the overall ranking.
The data shows the current strengths of each county and one can extrapolate the potentials.
Using the new data, counties can come up with their economic transformation agendas. They could also focus on sectors that they excel in.
American examples
For example, Kiambu and Nairobi lead in manufacturing while Nakuru and Nyandarua are leaders in agriculture.
What potential areas have each county neglected? Hopefully, counties will use the data to plan long-term. Using American examples, which county will become the Massachusetts of Kenya, riding on education?
Which one will become the Kenyan California, building on innovation? Which one will become Florida known for tourism and golf?
It's time counties differentiated themselves economically. For 124 years since Kenya became a protectorate in 1895, counties had no data on which to base their plans. With the new data, however, we now know where we stand; we can now identify our economic destination and how to get there.
New data or not, the private sector will remain the lynchpin of county economic growth. Will county economic blocs take this new data into consideration?
How did counties hold investment conferences without such data? We can only look forward to more of such reports, with other economic indicators helping us to make better decisions based on data and not emotions.
-The writer teaches at the University of Nairobi