Union, flower farm bosses trade accusations over extortion claims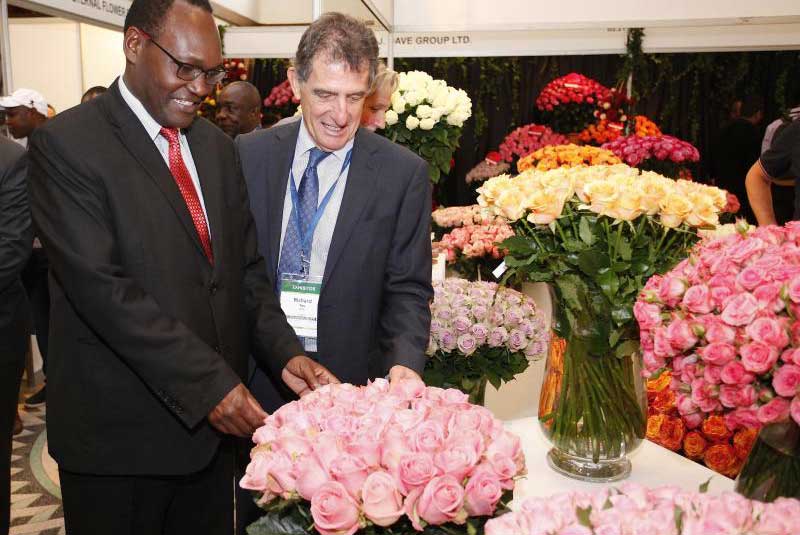 Officials at the Kenya Plantations and Agriculture Workers Union (KPAWU) are on the spot following claims of extortion from operators of several flower firms in the country.
Flower farm managers in Eldoret and Thika alleged that union officials demand to be bribed to call off strike notices or put an end to employee go-slows.
KPAWU officials, however, say the farms have delayed workers' dues for months and summarily dismissed employees for taking part in industrial action contrary to labour regulations. The standoff has cast the spotlight on collective bargaining agreements struck between union officials and employers in the labour intensive horticultural sector.
This has seen investors seek the Ministry of Labour and Social Protection's intervention.
"We struck collective bargaining agreements with KPAWU representatives and have been honouring the terms of the deal in full," explained Joel Busienei, farm manager at Disdain Flower Farm in Thika.
He said trouble with union officials begun in the middle of this year when the farm faced cash flow challenges and delayed remitting workers' dues.
"This year, we had rains from March all through to August and much of it was in the form of hailstorms that destroyed parts of our greenhouses and we had to stop production for some time," explained Busienei.
This created cash flow woes for the farm that saw employers fall behind in remitting employee dues prompting KPAWU to issue a strike notice in October.
Mr Busienei says while employees understood the situation and were patient with delays of their dues, union officials went ahead to instigate a strike that paralyzed operations.
In October, farm workers downed their tools and operations at the farm were stalled for several days as the management and union officials negotiated a return-to-work formula.
"We got some money from the bank to pay the workers and settle the arrears but the union officials still told workers to stay away from work which created a crisis during a busy period for the farm," explained Busienei.
The strike further saw farm workers divided between those who wanted to report to work and those who honoured the notice.
A confrontation between the two groups later ensued outside the company premises leading to several workers being injured and 94 of them losing their jobs.
Edith Mohat, finance manager at Zena Roses, says KPAWU officials at the Eldoret and Thika branches asked for payments of Sh3.7 million in pending dues in cash to call off any industrial action against the firm.
"We held a meeting to figure out how to accommodate the workers' demands and offered a cheque of Sh3.7 million to clear the pending dues but the officials told us to give them the money in cash and there won't be a strike," she explained.
Ms Mohat says union officials declined a similar settlement on a second occasion, turning down cheques written out to KPAWU and instead, asking for the funds in cash.
"They (officials) told us that if we made out the cash payment to them they would make the strike situation disappear which we did not accept," she says leading to the strike.
KPAWU officials, on the other hand, deny the allegations and maintain the farm has failed to implement collective bargaining agreements.
"We signed a CBA in 2015 but the management has been unwilling to implement this in full and holding back workers dues which gave us no other choice but to issue the strike notice in October," explained David Wanyonyi, KPAWU official representing workers in Thika, Kiambu, and Murang'a.
Last Thursday, a strike called by union officials at the two farms over delayed November salaries aborted when workers turned to work after the management settled pending dues on the same day.
Industrial court
Mr Wanyonyi says the union is pressing to have the 94 workers summarily dismissed in a previous strike to be reinstated and is moving to the industrial court.
This has shifted the focus on collective bargaining agreements that are at the centre of labour disputes in the manufacturing and horticultural sectors that rely heavily on casual employees.
According to the Kenya National Bureau of Statistics, the average monthly basic income for skilled and semi-skilled farm workers went up from Sh7,284 in 2016 to Sh8,595 last year.
Unionised staff, however, can negotiate through their respective workers' unions for higher wages often leading to bitter confrontations with management.
The number of collective bargaining agreements struck between unions and employees across the various sectors including agricultural, manufacturing, wholesale and retail went up from 298 in 2016 to 386 last year.