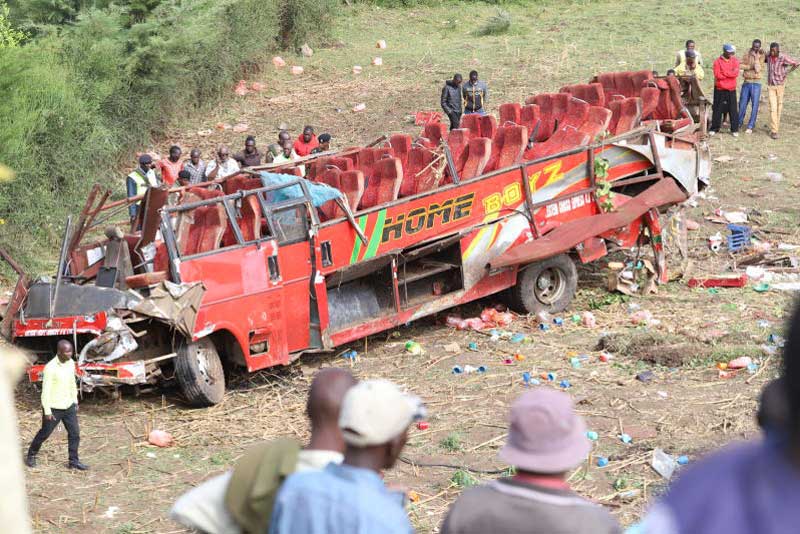 The Director of Public Prosecutions (DPP) has garnered a reputation of not leaving any stones unturned in his energised bid to rid Kenya of impunity and corruption.
However, his zeal may have limits and his recent pronouncement on insurance companies may lack enforceable regulation.
Mr Noordin Haji last week instructed the Directorate of Criminal Investigations (DCI) to investigate the firm that insured the bus involved in an accident at Fort Ternan in Kericho County that killed about 60 people.
A series of crimes were committed that led to the loss of lives and it is against this background that the DPP is trying to bring to book all those that may have been involved however minimal their role was in the whole scheme of things.
"Investigation should be carried to ascertain why they insured motor vehicle registration No. KBX 092J- Isuzu bus despite the obvious 'defaults' of the bus and also whether the insurance company is financially sound to meet its obligations," Haji told the Inspector-General of Police Joseph Boinett in a letter dated November 8.
Read More
Does the DPP, however, have a say as to what risk an insurance company can underwrite? Under risk-based insurance, the industry regulator, Insurance Regulatory Authority is the arm tasked with determining risk levels which measure the ability to pay rather than being used to deny insurance.
Further, the insurance had expired two months prior to the unfortunate incident which means the insurance firm bears no liability over the risk. The Insurance (Motor Vehicles Third Party Risks) Act requires a person taking insurance to make certain declarations shifting responsibility from the firm to the vehicle owner.
"If any person, for the purpose of obtaining a policy as required… makes any false statement in consequence whereof the policy is liable to be avoided or does or omits to do anything by virtue of which he becomes disentitled to claim under the policy, he shall be guilty of an offence."
Finally, once a car is insured, for the period within which it is insured it is not subject to further inspection by the insurance firm but rather an assessment when the risk actually occurs.
During this period, it is the function of certain regulators including traffic police and the National Transport Authority to ensure the car is compliant.
If the DPP wants to charge the insurer, maybe he will have to change the law as well as how the insurance sector operates. But even then, the law does not apply retrogressively.