Why borrowers aren't scared of defaulting on mobile loans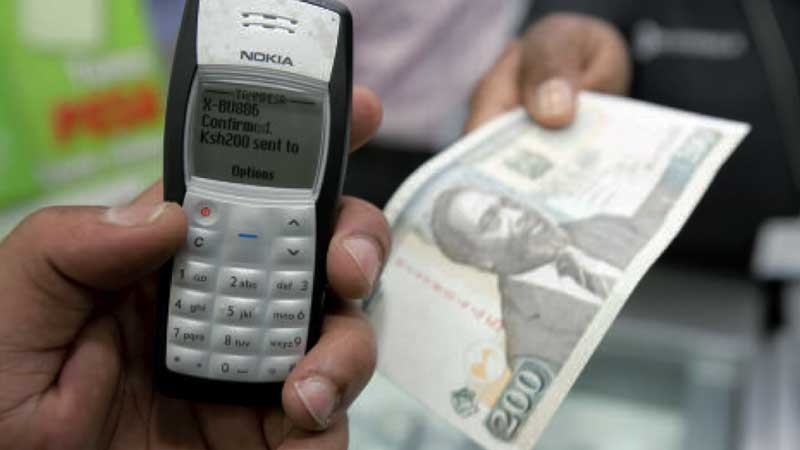 Majority of Kenyans borrowing loans from mobile phones do not believe they have to pay back, a situation that is troubling banks venturing in this lucrative but risky segment.
According to the Central Bank of Kenya's Financial Sector Stability Report, Non-Performing Loans (NPL) ratio for digital loans extended by banks is higher than that of the entire bank loan portfolio.
"In 2016, the NPL ratio for bank digital loans averaged 26.98 per cent as compared to 8.53 per cent for all bank loans," read CBK report in part. "In 2017, the difference was less pronounced, with an 11.4 per cent NPL ratio for digital loans as compared to a 9.69 NPL ratio on average for all bank loans."
Latest data shows that for every Sh100 being borrowed today, Sh11.4 goes unrepaid, painting a picture of a nation whose citizens do not repay their debts. The FinAccess Digital Credit Tracker 2017 shows that 25 per cent of the digital borrowers reported that repayment periods were too short, while 19 per cent cited lack of transparency in terms of fees or loan terms.
Digital borrowers are also likely to have tried mobile betting at least once in their lifetime as compared to non-users of digital credit.
"This suggests that digital lending may tempt individuals to take loans to finance gambling or risky behaviours, and in turn reduce the ability to repay loans. This can increase household indebtedness," CBK said.
Reference bureaus
Information from the over 35 million records of borrowers at two of the country's credit reference bureaus - Metropol and TransUnion shows that the bulk of bad loans are mobile loans.
TransUnion has 6.2 million mobile loans in its records which is essentially 63 per cent of their records, shows that mobile phone borrowers are increasingly delinquents.
CBK data shows that more males are willing to default than females although the fair gender lags ever so slightly behind. "The survey shows that 49 per cent of male and 45 per cent of female digital borrowers have delayed in repaying their digital loans," CBK indicated.
Poor business performance, loss of the source of income and poor planning cited as the main reasons for late repayment.
As of March 2017, the volume of new mobile loans approved monthly by banks had increased by 53 per cent, while the value of new mobile loans approved monthly increased by 81 per cent.
In March 2017, 8.6 million mobile loans were approved, representing a total value of Sh34.5 billion. Kenyans have become reliant on the mobile phone for payments which have increased money circulation but also killed prospects of the credit card.
Electronic payment card market has been dominated by commercial banks and merchants over the years, comprising of credit cards, debit cards, prepaid cards, charge cards and proprietary ATM cards which have been edged out. CBK data shows that last year, the number of active card users increased from 14.8 million in 2016 to 15.4 million in 2017.
Transactions processed through ATMs and POS terminals decreased from 216.2 million transactions valued at Sh1.40 trillion in 2016 to 215.6 million transactions valued at Sh1.39 trillion. "The usage of cards faces competition from other payment channels especially from mobile money payment services," CBK said. Kenya forced global firm Uber, which only accepted cash and card payments to accept mobile phone.
Safaricom leads the pack in terms of mobile money with Airtel Money and Telkom's T-cash struggling to cannibalise the market. According to the latest report from the Communication Authority of Kenya, active mobile money transfer subscriptions in Kenya stands at 29.1 million.
This has seen a thriving mobile money ecosystem as demand for such payments increases. Active mobile money transfer agents have grown from 40,000 five years ago to 202,244 today.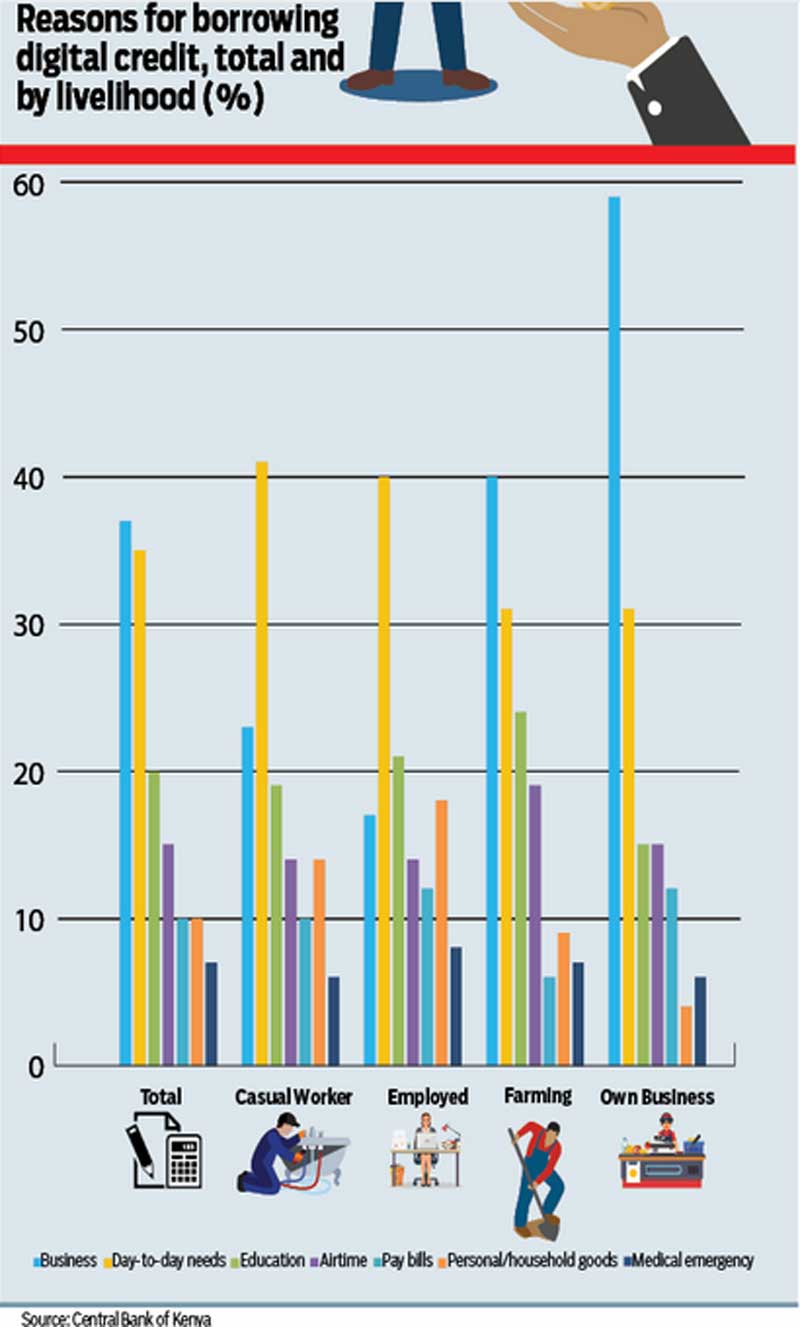 Digital platform
M-Pesa is at the forefront of fintech innovation in Kenya, accounting for Sh1.4 trillion of the Sh1.8 trillion transacted in the third quarter of the 2017/2018 financial year.
About a third of all Kenyan borrowers have accessed loans on the digital platform - a factor that has seen banks ditching brick and mortar for the mobile channel.
There are more than 20 digital credit providers in Kenya, including; Mshwari, KCB M-Pesa, M-Coop Cash, and Equity Bank's Eazzy Loan, and other non-bank, credit-only lenders that operate outside of the regulatory perimeter of CBK.
Digital loans tend to be short-term and require no collateral. They are generally low in value. Most of the lending platforms use mobile phone data such as call records or social media data to make lending decisions via automated processes.
The conveniences of these platforms have in part driven their rapid growth, with Mshwari reaching 12 million customers in three years. Loan sizes range from Sh1,000 to 5,000 at the start.