Ethiopia to take stake in Sudan port
FINANCIAL STANDARD
By Reuters | May 8th 2018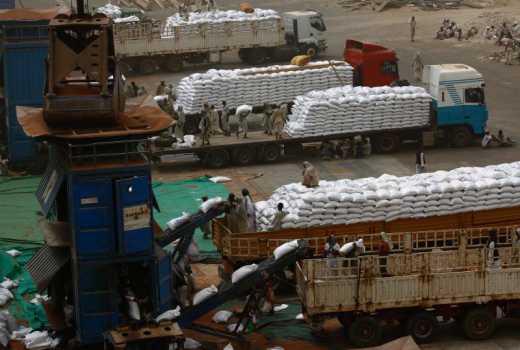 Ethiopia and Sudan have agreed on a deal allowing the Horn of Africa nation to take a stake in Sudan's largest sea gateway port of Port Sudan, officials said on Thursday.
Several countries including wealthy Gulf states have ramped up investments in seaports along the Red Sea and East Africa's coast as they vie for influence in a strategic corridor vital for shipping lanes and oil routes.
While the likes of Saudi Arabia, Qatar and Turkey are using some of the ports for military purposes, Ethiopia - which lost its access to the sea following the secession of Eritrea in 1993 aims to strike deals in a bid to diversify outlets and reduce port fees.
The deal between Addis Ababa and Sudan was reached in Khartoum last week at a meeting between Ethiopia's Prime Minister Abiy Ahmed and Sudan President Omar al-Bashir.
"The leaders of both countries agreed to develop Port Sudan together," said Meles Alem, spokesman for Ethiopia's Foreign Ministry. "This deal entails that Ethiopia will be a shareholder of the port as well."
No financial details of the agreement were disclosed. Another official said that the agreement would enable Ethiopia to have a say in the level of port handling fees.
Similar arrangement
The deal comes two days after Ethiopia reached a similar arrangement over the Port of Djibouti, Djibouti's main gateway for trade.
"Access to a diversified range of ports is a strategic imperative for the government of Ethiopia. That is perhaps one of its most important priorities in terms of trade and development," said Ahmed Salim, vice president at the Teneo global advisory firm.
Ethiopia's involvement supported the financing and development of the Sudan and Djibouti ports, he added. Djibouti had been seeking investors for its port since it terminated the concession for Dubai's state-owned DP World to run the port in February, citing a failure to resolve a contractual dispute.
The agreement with Ethiopia gave Djibouti the option of taking stakes in state-owned Ethiopian firms. The firms that it may look to invest in include Ethiopian Electric Power and Ethio Telecom – one of Africa's remaining telecoms monopolies.
It was not clear if Sudan's agreement involved a similar arrangement with Ethiopia.
Djibouti's location is of strategic value to countries such as the US, China, Japan and France, all of which have military bases there.
The deal with Djibouti also followed Ethiopia's agreement to acquire a 19 per cent stake in the Port of Berbera in the breakaway Somali region of Somaliland. Khartoum's deal with Ethiopia came in the wake of another arrangement signed with Turkey, which wants to rebuild Suakin - a ruined Ottoman port city on Sudan's Red Sea coast.