How failed 5,000MW plan killed Kenya's industrialisation dream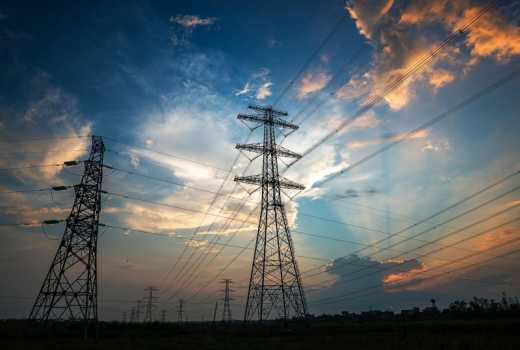 The ditching of plans to increase electricity generation by over 5,000 megawatts (MW) in 40 months during Jubilee Government's first five-year term in office might have cost Kenya the opportunity to fast-track industrialisation.
The low installed electricity generation capacities, coupled with high cost of power and unreliable supply, have slowed down key sectors critical to industrialisation. A new report notes that Kenyans' power consumption inadequate for a country that is aspiring to industrialise.
The Renaissance Capital report published last week notes that a country's per capita consumption of electricity should at least be 300 kilowatts per hour to enable it to industrialise.
Kenyans consume 164 units of electricity, which would mean that they need to double power use to be ready to industrialise.
The report, however, notes that the country is ready in other aspects including literacy. Increased generation capacity would automatically result in more consumption among individual Kenyans and industries.
The country currently produces 2,300MW with peak demand at about 1,700MW. In 2014, the Energy Ministry was in plans to push up generation by 5,000MW in 40 months but the plans were halted - with the State saying the capacity would not correspond with demand.
"If we look at the countries that can't industrialise, using the 300 kWh level, the key frontier markets are Ivory Coast, Senegal, Kenya and Nigeria. Of these, only Kenya has the literacy rate needed to industrialise, but has to double power output," said Renaissance Capital in the May 1 report. "The Kenyatta government had promised to quadruple electricity output over the past five years, but ended up scaling this back to 30 per cent and instead investing more in railways," "Our data imply electricity would have been the better focus…. We think the Kenyan authorities might do well to revisit those earlier plans to quadruple electricity output."
The take on Kenya by Renaissance Capital is on the background of a renewed push to increase the contribution of the manufacturing sector in Kenya's economy. The sector is being propped up under the Big Four Agenda and is expected to increase contribution to the economy to 15 per cent by 2022.
It accounted for 8.4 per cent of the gross domestic product in 2017, according to data from the Kenya National Bureau of Statistics, which a decline compared to 9.1 in 2016 and upwards of 10 per cent in previous years.
Per capita consumption
The investment bankers studied power consumption trends since the 1960s among individuals and industries, and how this affected the process of industrialising. They found out that a country with a per capita consumption of under 300KWh had a manufacturing sector accounting for 20 per cent of its GDP, which was unsustainable.
The sector would at some point collapse.
"What we actually found was that, since 1960, no country with electricity consumption less than 50 kWh/per capita has ever had a manufacturing sector of 22.5 per cent of GDP or more. There are few cases of manufacturing above 20 per cent of GDP in countries with less than 300kWh per capita and none of these was sustainable," said the firm.
Apart from low electricity generation levels, other factors holding back the country's industrialisation include the unreliability and high of power supplied to consumers.
A World Bank Report last month showed an increase in the number of companies reporting power outages. According to the report, over 90 per cent of the Kenyan businesses sampled said they reported outages after 2013. More than the 84 per cent of the businesses said they had been reporting outages before 2013. Of these, a fifth of the businesses said they suffer severe blackouts.
The report ranked Kenya among the worst hit by frequent outages, at number five after Benin, Togo, Cameroon and Mauritania. "In Kenya … reliability was more of an issue," said World Bank in its April Africa Pulse report.
The report observed that connected households sampled for the study have electricity for fewer than 16 hours per day and experience around 1.7 episodes of brownouts (reduction in power voltage) per week.
Kenya Power, however, said it has in the recent past undertaken major system and infrastructural repair works that have resulted in increasing reliable power supply.
It said that according to a June 2017 Customer Satisfaction Survey, its customers reported a drop in the frequency of outages.